Get Two of Our Best Selling Marketing Plugins for the Price of One!
Tube Subscribr passively builds your YouTube channel
Set-and-forget plugin gets your website visitors to watch more videos and subscribe to your channel
Install once, never touch again
Brain-dead easy to use
Works on any self-hosted WordPress site
Bubbles is proven to massively increase your conversions on any page
Set-and-forget plugin entices visitors to take your desired action
Compliant with GDPR and other regulations involving use of visitors' emails and information
Incredibly easy to install and use
Works on any self-hosted WordPress site
How Tube Subscribr Works!
Just Upload and Configure, and You're Done! Your Views and Subscribers Grow Automatically!
Completely set-and-forget
Installs in minutes
Can be used on any WordPress site
Connects with any YouTube channel you own
Shows your latest video, your most popular video, or your highest ranked video
Passively builds both your channel views and your subscribers
Viewers can watch the video right inside your sidebar
Viewers can subscribe to your channel without ever leaving your website
Completely customizable to fit the look and feel of any WordPress theme
Comes with complete instructions on how to install and use
Just Upload and Configure, and You're Done! Bubbles Works 24/7 to Increase Your Conversions!
Can be used on any page or post on any WordPress site
Compliant with new privacy regulations
Comes with five attention getting effects, fade-in/fade-out, Jiggle, Rounded corners, spin in/spin out, and shadow effects
Complete control over the animation time, time to start, and time between bubbles
You can publish a social proof "bubble" on any of the four corners of your page
The "bubble" stays in place even while the visitor scrolls down the page
Completely mobile friendly
Doesn't get in the way of the important content on the sales letter
Get Both Plugins Today for the Price of One!
And, There's Our 100% No Questions Asked, No Hassle, 7 Day Guarantee!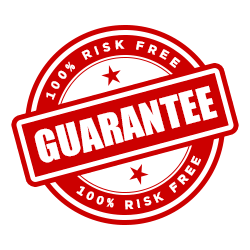 We're so completely confident that you're going to love our new software that we're willing to give you essentially a free look at everything.
Buy today, and if at any time in the next 7 days you feel like this just isn't for you, let us know in support and we'll cheerfully refund your money!
100% guaranteed! You've got nothing to lose and everything to gain!
Tube Subscribr and Bubbles are WordPress plugins. In order to use them, you must have a self-hosted WordPress website. (You own your domain name and you have hosting where your web files are stored.) Virtually all WordPress sites would qualify for this. If you're unsure, please reach out to us.
Whether you buy both plugins at once, or one individually, you're going to get a 99-site, developers license. Please see the FAQ's for any restrictions on the developers license part.
You Install or We Install
Tube Subscribr and Bubbles are very easy to install. Anyone can do it, and we offer complete instructions. If, however, you don't want to install your plugins yourself, we can do that for you for a modest $25 charge, if you already have WordPress installed. If you do not already have WordPress installed, it will be $35 for installation of WordPress and the plugin. Reach out to us if you have any questions about this!
What kinds of sites do Bubbles and Tube Subscriber work with?

Bubbles and Tube Subscribr will work with any WordPress site. They're WordPress plugins. Easy to install, easier to use! Watch the video above, it shows you everything you need to know.

What do Bubbles and Tube Subscribr actually do?

Bubbles is what's called a "social proof app". It displays a small, unobtrusive pop up on the web page that indicates that someone has bought something, or signed up for something. Tube Subscribr pulls in your most popular videos (among others) from your YouTube channel into the sidebar of your blog. It entices visitors to both watch the video (thus increasing your channel views) and especially to subscribe to your channel.

Are the plugins customizable?

Yes, both are completely customizable. They'll harmonize with any theme you may be using on your sites.

How will I know the best ways to use Bubbles and Tube Subscribr?

We have excellent training, including replays of our own quick start webinar, which will walk you through all the customizations and how to use them.

What kind of license to I get?

If you buy both plugins or if you just buy one, you get a 99-site developer's license. This means you can put the plugins on any site that you, or your clients, own. The only restriction is you cannot resell the plugins on the Internet, digitally. (As we're doing here.) You can sell the plugins to clients on a one-on-one basis.

I don't have a WordPress site and I don't want set one up.

No problem. For a modest fee ($25 to $35) , we can set this all up for you. Just contact us after you purchase and we'll talk about the details.
The EZ Profit Software Team