Your Course Is Being Sent to Your Inbox. While You're Here--Limited Time Offer! Get My Best Selling LinkedIn Marketing Training + Software for a Fraction of the Retail Price!
Offliners & Social Media Consultants--Make an Easy $2000 to $4000 Per Week with My Software Based, Business-In-A-Box System. Get Up and Running as Soon as This Weekend. Land Your First Client by Next Week. Software Does All the Heavy Lifting. Very Newbie Friendly!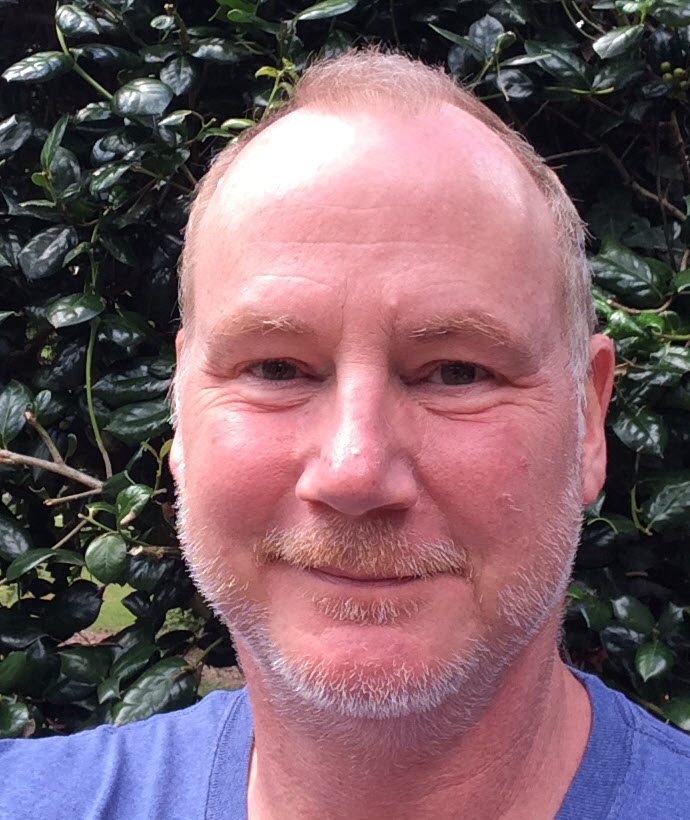 In 2010, I kissed my last job good bye and launched a very successful business as an offline consultant. A year later, I started teaching others how to do the same. I've helped thousands of people learn to make real money online, even if they have virtually no sales or technical skills.
Today, I'd like to show you the simplest, most automated system I've ever created. Software finds your clients, and software creates the product you sell to your clients. Completely newbie friendly. No prior skills or experience required! Sounds too good to be true? It's not! Keep reading and find out how this all works!
Three years ago, my business partners and I started teaching people a very simple business model. We taught them how to sell LinkedIn social media profile makeovers.
I've followed you for a while now, ever since LinkedIn Biz In A Box and LinkedIn Profile Writer. You'll be pleased to know that my LinkedIn business is now doing well. I'm doing 5-10 profile rewrites on LinkedIn a week!

Mitali Dey

Newcastle Upon Tyne, UK
You can sell a LinkedIn Profile Makeover for at least $400 a pop. This means Mitali and others are making anywhere from $2000 to $4000 per week...and that's just with part time work! 
There is a huge need for professionally written LinkedIn social media profiles! You can get up and running with this business by this weekend. Best of all, I've got this whole business automated! Software finds your clients for you. And, software actually writes your clients' profiles. 
If you can follow a simple set of instructions and click a couple of buttons with your mouse, you can start getting clients by as early as this weekend! 
Let me prove to you how bad most LinkedIn users profiles actually are. Let's just choose three profiles at random.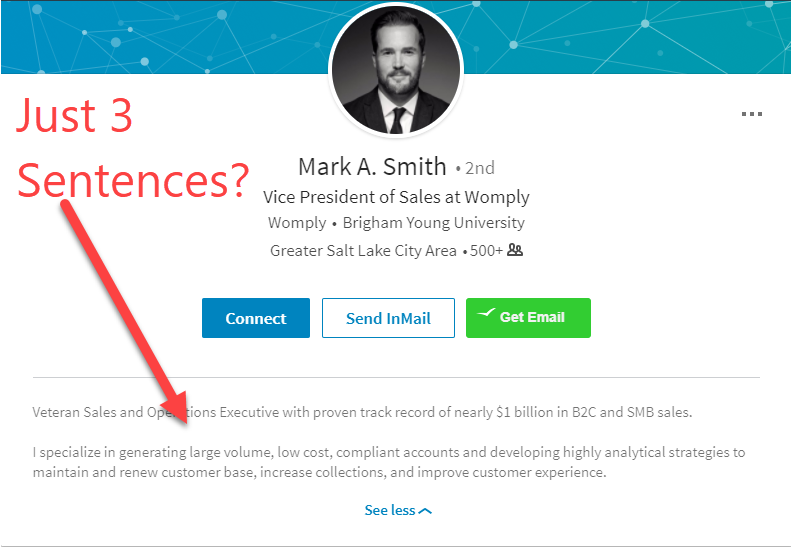 Mark Smith is a vice-president of sales of a company called Womply. You would think he would understand the incredible importance of his profile summary. But no! His profile summary is only three lines long! He needs this fixed, and you're just the person to fix it!
Bernadita Falcone is the managing director of a construction company. Surely, she needs to sell, right? Yet, she doesn't even have a profile summary!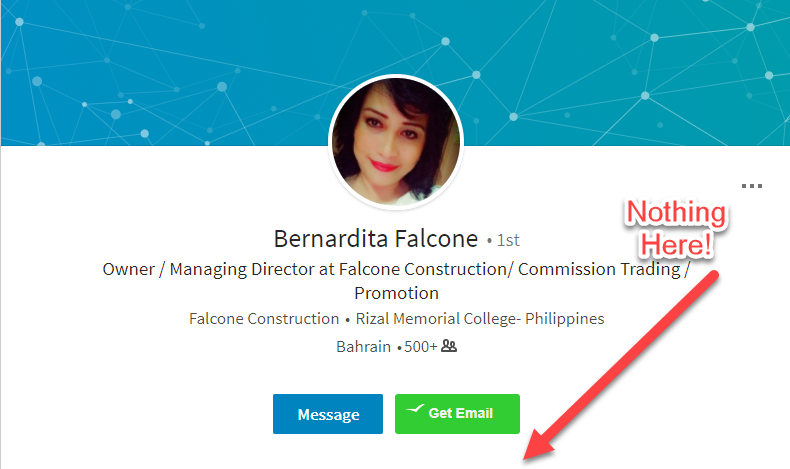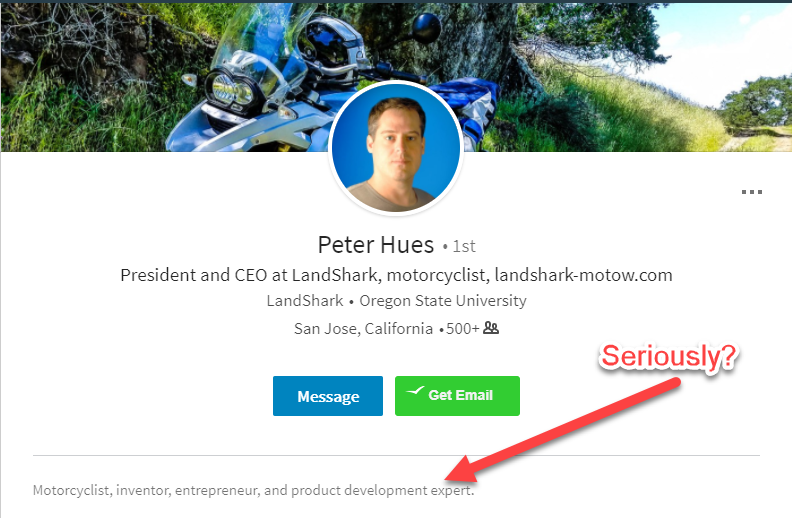 Peter Hues is the president of a company called Landshark. They're the first company to offer a towing bar for a motorcycle. You'd think he needed more leads for this business! Apparently not...he has a one sentence profile summary!
All I did to find these was go over to LinkedIn and click on the first four profiles I saw. Only one was decent. (Not great, just decent.) You're looking at the other three.
Here's Why LinkedIn Is So Critical For Entrepreneurs and Sales and Marketing Professionals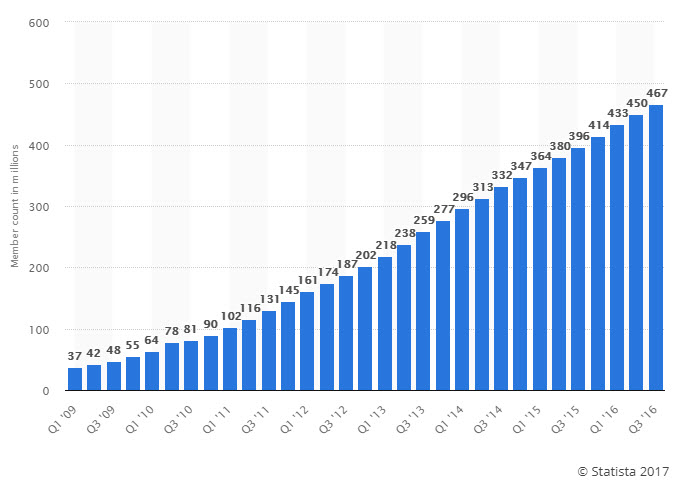 LinkedIn is by far the largest business to business networking platform online. Virtually every business professional on the planet has a LinkedIn account. Business Insider says that mid 2017, LinkedIn topped half a billion users! That's one out of every 14 people on this planet!
Entrepreneurs, small business owners, solopreneurs, authors, and sales and marketing professionals of all types know that they should be getting a lot of business out of LinkedIn. Yet, they're not!
90% of the time, when I take a look at someone's LinkedIn account, their main problem is that their profile sucks! Just like the ones I took the screen shots of above.
Closing these leads on a profile rewrite is like shooting fish in a barrel. A trained monkey could do it...it's that easy! 
My New System Is Passive, And Software Based!
Our original system was all manual and required active prospecting. We would spend a few hours a day on LinkedIn contacting people and creating leads. When we sold someone, we'd actually write their profile manually. 
That worked great, but it was a lot of work. Don't know about you, but I'm into more money and less work, not the other way around. 
Earlier this year, my software developer and myself put our heads together to create a software based system that would...
Get Clients For You...And...
Actually Write Client Profiles, Using Proven Copywriting Techniques
I'm thrilled to say that we succeeded beyond our wildest dreams! 
Lee Cole is without question my top recommendation for practical training on the easiest ethical ways to make a really good living selling and delivering marketing that business owners want. His new course, Passive LinkedIn Gold Mine is easily the best LinkedIn training I've ever seen. Why? Because doing what Lee teaches in this course will get you a ton of new leads and sales via LinkedIn, faster and easier than anything else, and without getting all salesy or pushy (which is a turnoff and doesn't work anyway). Plus, Lee actually gives you the tools to make it easy to make good money delivering what business owners want. 

Mathew Newnham,

RePositionMe.com
Software Does All The Grunt Work!...Specifically...
Software Finds And Lands Clients For Me...
When Microsoft bought LinkedIn a year ago, they made some massive changes in the platform. One of the biggest was their emphasis on content. Status updates, Blog posts, and now native videos are the heart and soul of how LinkedIn works.
A year ago, I started experimenting with automated content on LinkedIn. I figured if that's what Microsoft wanted, I'd give that to them.
Over the past year, I've perfected a passive, automated, software based client getting strategy that works as follows:
Software posts 5 to 10 updates a day on LinkedIn. These are automated postings of curated content. Setting this up takes me about two hours a month. (No joke! I timed it once. Two hours!)
My posts get virally shared.
This attracts the right target audience to my profile, which is written in a very specific way (like a sales letter).
People contact me and want to know more about how I can help them.
Once I show prospects the difference between their own profile summary and a well written example, a very high percentage hire me to rewrite their profiles.
Like I said, this is a completely automated system that gets clients for me. All I have to do is answer a few questions and tell them how to pay!
Here's An Example Of My Curated, Automated Content From Today...
Six posts all shared automatically, all curated content, all branding me! Today's the 13th. I set this up on the 1st. Haven't touched a thing since.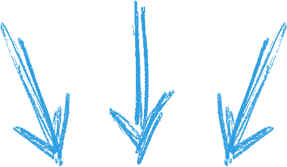 And, I Get More Inquiries Like This Than I Can Get To!
I get multiple inquires just like this one every single week. I do nothing except automated content marketing to get clients. And, of course, my software handles all the fulfillment!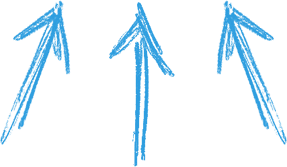 Not Only Does Software Get Me Clients, It Also Writes Professional Grade Profiles For Me!
When I get a new client, I send them my intake form.
The client fills out the fields in the form by themselves without me even being there.
When they hit submit, the data comes back to my software, which automatically creates a profile summary in the exact format that I've perfected.
My clients basically write their profiles themselves, without me even spending a minute of my own time.
All I have to do is to click a couple of buttons, then copy and paste their profile summary and send it back to them! 
Here's The Deal...with my system, software does your prospecting and marketing for you, and software does all the fulfillment. Can it get any easier? I don't think so!
How Would You Like To Have This Same System--All The Software, And All The Training Necessary To Create Your Own, Six-Figure Lifestyle Business? Part-Time Work, Full-Time Income! If This Is For You, Look Below!...
Introducing My New Software And Training Package, Passive LinkedIn Gold Mine!
Passive LinkedIn Gold Mine is my completely automated system that finds clients on LinkedIn who need their profiles rewritten. In addition, you also get my new LinkedIn Profile Genie, software. This software will write your clients' profiles for them. The software does all the work. You make all the money!
Lee, this is a complete business-in-a-box. You've left no stone unturned. Nothing is left out. Your new software, LinkedIn Profile Genie is excellent! It is definitely going to be the number 1 application I will be using when taking on new clients and providing a COMPLETE profile makeover/rewrite.

Peter Froud,

Devon, UK
Passive LinkedIn Gold Mine Has Everything You Need...Software, Training, And More!
LinkedIn Profile Genie Software

Software finds your clients, and software writes profiles for you. Comes with all the training you need to be up and running fast. 

Passive LinkedIn Gold Mine Video Based Training

My 17-video course shows you every step of building a real business selling LinkedIn Profile makeovers. In addition, you learn how to turn this all into a recurring income by doing content marketing for your clients. 

Complete Downloads

In addition to my LinkedIn Profile Genie software and the complete training course, you also get PDF downloads of all the PowerPoint slides used in the course.
Click The Play Button and Watch My New Software, LinkedIn Profile Genie in Action!
LinkedIn Profile Genie Does the Following...
Creates a branded intake form for your business
Writes professional quality profiles for entrepreneurs, solopreneurs, small business owners, and sales and marketing professionals of all kinds
Maintains a database of all profiles written
Past profiles are sortable by tags and industry type
This Software Is Brand New!
If you've been a customer of mine for the past few years, you know that three years ago, my partners created a Profile Writer, called LinkedIn Profile Writer.
My new software, LinkedIn Profile Genie, is completely different! With the old software, you still had to gather the data and input it into the software. With LinkedIn Profile Genie, you do none of that. All you do is send your intake form to your client. They input the data, and then Profile Genie writes your profile for you, following my proven formula. (My previous profile writer didn't even follow my proven formula!)
LinkedIn Profile Genie is a massive upgrade, and well worth the price even if you bought my previous profile writer!
Comes In A US And U.K. Version, Too!
LinkedIn Profile Genie comes in a US and UK version. Spelling and also the tone of both the intake form and the output have been changed to accommodate our cousins in the UK, Australia, New Zealand, and anyone else who speaks and writes UK English. 
Everything is here—software, training, everything! Nothing is assumed! Newbie friendly, yet thorough enough for any seasoned marketer.
Buy Today And Get Access To My Limited Enrollment, Hit The Ground Running Webinar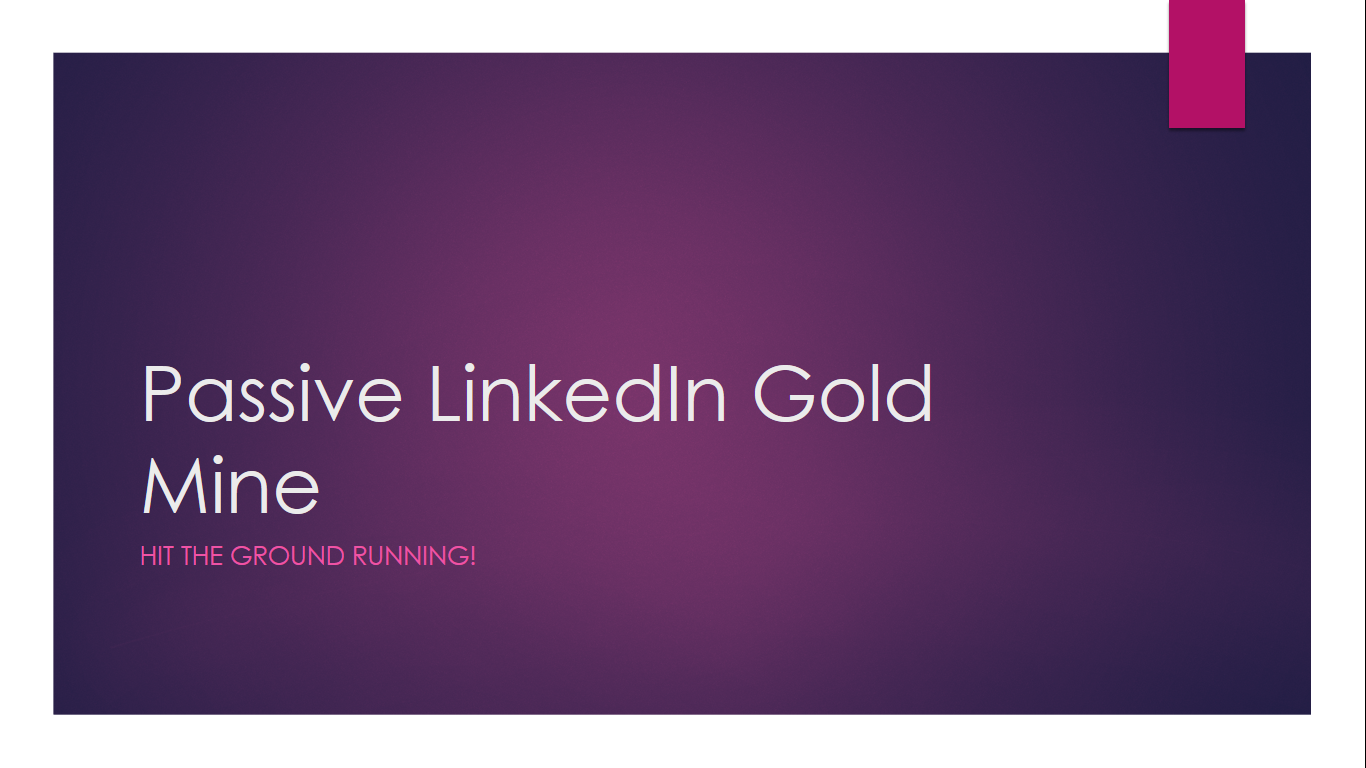 This Webinar's A Game Changer!
I run two businesses, so I have very limited time. But, if you buy today, I'm going to send you access to my exclusive, Hit The Ground Running, webinar. This is a live webinar. It will be recorded and put in the members area. This is your chance to get your questions answered, remove all obstacles, and actually learn how to build a business making real money. Buy today and get complete access!
I should be charging $400 to $500 for all this training and software, but I know that's out of reach of a lot of folks.
For a limited time, I'm only asking a fraction of that!
Let Me Make This Really Easy For You!
Don't let this offer slip away! As soon as that counter goes to zero the price rises dramatically!
Try My Passive LinkedIn Gold Mine Training & Software For FREE!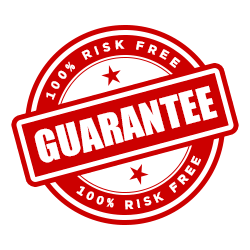 I'm so completely confident that you're going to love my new training and software that I'm willing to give you essentially a free look at everything.
Buy today, and if at any time in the next 7 days you feel like this just isn't for you, let us know in support and we'll cheerfully refund your money!
100% guaranteed! You've got nothing to lose and everything to gain!
Hang On! Let's Me Make This Even Better!
How About I Give You Over $300 Of Cutting-Edge, Money Making Bonuses, If You Purchase Today! 
Purchase today, and you'll get all of the bonuses listed below. These are picked especially to go with my Passive LinkedIn Gold Mine system. When you login, you'll find them in your members area waiting for you!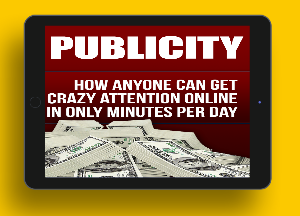 Learn the Publicity Secrets of the Masters
In my new report, Publicity, you'll learn how to quickly establish yourself as an expert in any niche, even if you're a brand new, wet behind the ears newbie. Publicity is your ticket to more, higher ticket sales, faster than you ever though possible. ... A $57 Value!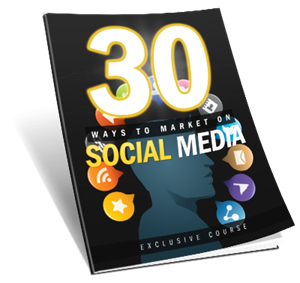 30 Ways To Market on Social Media
There's no better place for you to establish yourself, get prospects and clients than on social media! If you're not on social media, you need to be. And, if you're not hip to social media marketing tactics, you're missing out big time. ...

A $47 Value!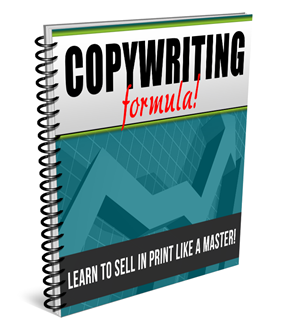 Write Copy Like The Pros!
Want to learn how to write emails, online ads, even sales letters like a seasoned pro? There's no better start than my report, Copywriting Formula. Covers everything you need to get started writing landing pages, emails, ads, sales letters, and more. ... A $97 Value!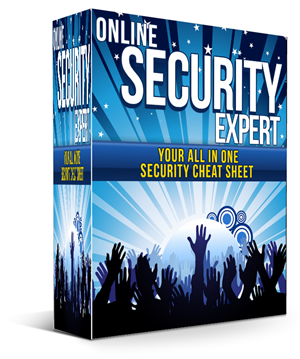 Explode Your Income As An Online Security Expert!
Online security is a big deal for both you and your clients. Download my new report today, and learn all about cutting edge security tips and tricks you need to stay safe, and also to position yourself as an online security pro. No better foot in the door than this for building a real business. ... A $47 Value!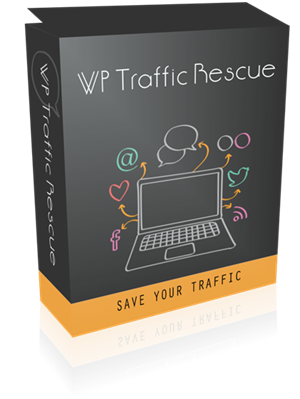 Convert Any WordPress Site Into A Traffic Machine!
It's hard enough getting people to your website. Keeping them there is the key! WP Traffic Rescue does just that. This is a nifty little plugin that will "rescue" your traffic, reduce your bounce rate, and massively increase your conversion rate on your website. ...

A $97 Value!
$345 Worth Of Cutting-Edge, Money Making Bonuses If You Buy Today! 
Purchase Today And Get Everything…My 17-Video, Over The Shoulder Training, My LinkedIn Profile Genie Software That Writes Pro Grade Profiles For You, All The Downloads, Invitation To My Hit The Ground Running Webinar, And $345 Worth Of Money Making Bonuses!
Just click the buy button above, and your purchase will be securely processed through PayPal. (Credit and Debit cards will work, too!) Once you pay, you'll receive an email from my members area with all your login information. Just log in and get to work!
It's all waiting for you! Training, software, downloads, my webinar Hit The Ground Running training, bonuses. Everything! Just click the buy button above! 
Still Can't Decide? Check Out the FAQ Below! If You Can't Find Your Answer There, Let Me Know In Support. I'm Here To Help! 
Q.

How Does Your Passive LinkedIn Gold Mine System Work?

A.We use automated content marketing to find prospects. Prospects contact you. Everything is passive. When you close them for an easy sale, you send them a intake form to fill out. Once they hit "Submit", my software, LinkedIn Profile Genie, writes their software for you!

Q.

How passive is this really? And, can I do this part-time around my job?

A.It's as passive as you want it to be. In the training, I teach a few more active techniques to find prospects, but you don't have to do that to make this work. 

Q.

How long should it take for me to get my first client?

A.This one's honestly a little difficult to answer, because I don't know you. If you stay focused and actually work at this, you should have your first client in less than three weeks. Probably sooner. Of course, if you do nothing, nothing will happen. 😉 

Q.

How long should it take for me to start seeing real money?

A.Once you get your first client or two, it's pretty easy to build this up to real money. I'd define that at $1000 or more per week. A month or two at most. 

Q.

How about before I can quit my job?

A.Again, really hard to answer. I don't know how much money you need. And, I don't know your work ethic. Mitali, the student whose testimonial you see at the top was able to get to this level of success in only three months or so.

Q.

Does this work only in the US?

A.Absolutely not! That's why we created the UK version of the plugin!

Q.

Does this work only in English speaking countries?

A.No, it will work in any country where people are on LinkedIn and need to be business through LinkedIn. Right now, LinkedIn accommodates the top 24 languages of the world. This system will work in any of them. Of course, the software is in English. So, can't help you there. 

Q.

Will this work on a MAC?

A.This is a WordPress plugin. You install it on a WordPress site. You can use either a MAC or a Windows computer to interface with it. 

Q.

Why is this a WordPress plugin?

A.We opted for a WordPress plugin because this made it easiest for the greatest number of people to use the software. No need to worry about the difference between MACs and Windows. No problem with different versions of operating system. Easy to use for everyone! 

Q.

I've never installed a plugin, how easy is that?

A.Super easy! There are newbie friendly instructions inside the members area. Also, if you're stuck, just hit us up in support, or if you want, we can install the plugin for you for a modest price. 

Q.

I can't write well, can I still use this?

A.That's why I created the plugin! No need to be able to write well. 

Q.

I've never had any real success. Will this work for me?

A.That's according to why you've never had success. If it's because you buy shinny object after shinny object, looking for push button money, then probably not. What you're looking for doesn't exist. If, however, you're willing to roll up your sleeves and actually work, then this is probably your best shot at creating a real business online! 

Q.

What skills do I need?

A.You need only the willingness to learn my simple system!

Q.

How do you automate content?

A.I use Hootsuite. They have a free version, which you can get started with. In addition, you get my own software, LinkedIn Profile Genie, which writes profiles for you.

Q.

I'm uncomfortable with prospecting and selling. Will this work for me?

A.No scary prospecting or selling required. This a passive system. Prospects find you. All you have to do is to show them the difference between their profile and a well written one, and a very high percentage of them buy right then and there!

Q.

How much can you sell a profile makeover for?

A.I'd start at $400 per profile. You can start lower, if you feel less confident. I wouldn't stay at a lower price point, though. This service is too valuable!

Q.

What do I need to get started with?

A.You'll need hosting and a WordPress site. You can get hosting for as low as $8 per month. (Ask me about that in support, if you need to!) WordPress is free. It's an easy install. If you can't manage to install it yourself, or just don't want to, let us know. We'll do it for you for a modest price. You'll also need a LinkedIn account. A free account is fine to get started with.

Q.

Do I need a premium LinkedIn account?

A.No. This will work fine with a free account. Having said that, you'll probably want to upgrade at some point. You don't have to, but you do get more options with a paid account. It's not necessary, though!
Now's the time! Get started on changing your income and your life today. Click the buy button and get started right away!
PS: Passive LinkedIn Gold Mine is my new training and software package that shows you, step-by-step how to create a real business doing LinkedIn profile makeovers for entrepreneurs, solopreneurs, executives, authors, coaches, and other sales and marketing professionals. The entire system is run by software! Software finds your prospects for you, and software writes your clients' profiles. This is a massive opportunity, because there's such a great need for this service. This is a brain-dead simple business that anyone at any skill level can do!
PPS: Test drive this for FREE! Everything is completely guaranteed for a period of 7 days after the date of purchase. Just let us know in support, and we'll cheerfully refund your entire purchase within 24 to 48 hours. (Weekends take a bit longer.)
PPPS: If you buy today, you get an invite to my limited attendance, Hit the Ground Running, webinar. This is a live webinar, which will be recorded and made available to you in the members area, in case you can't attend. This is a rare chance to get the personal attention you need to break loose of all obstacles and start making real money fast.
PPPPS: Also, if you purchase today, you get over $300 of cutting edge, money making bonuses. My new report, Publicity; my new training, 30 Ways to Market on Social Media; my own Copywriting Formula report; my training on how to explode your income online as an online security expert; And, even a free WordPress plugin that will turn any website into a freaking traffic machine! $345 of bonuses…Yours for the taking! Just purchase today, and you'll see these in the members area waiting for you.
PPPPPPS:

Almost forgot...OTOs! I know everyone wants to know if there are any otos and if you HAVE to have them. There are two, and no...you don't have to have either of them, although you'll probably want to pick them up. OTO1 is the most value packed set of done for you marketing materials I've ever created. Includes a brandable 17,000+ word, 45-page ebook with two editable covers, 150 formatted, pre-curated articles for status updates, 5 blog posts, 25 social media header graphics you can sell either as is or edit them, my own proven LinkedIn messages for any occassion (birthdays, congratulations, reaching out to connect, etc), my own sales presentation in PowerPoint, my proven client funnel complete with squeeze page and thank you page, and more! OTO2 is my affordable group coaching. You can read all about that on the page, but let me just tell you what people rave about my coaching! It often makes THE difference between success and failure. All at a price anyone can afford, too! 
PPPPPPPS:

 Remember, if you can't or don't want to install a WordPress plugin, just let us know in support. We do it for you at a nominal cost!