With My BRAND NEW, Email Marketing Software and System, Anyone Can Now Build A Massive Six-Figure Autopilot Income FAST! No Yucky "Selling", Cold Calling, Or Hard to Learn Skills Required!
Apply My Simple System and Get FAST Results!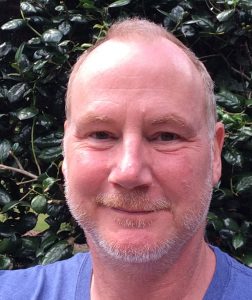 Hi! I'm Lee Cole.
In 2010, I kissed my last job good bye and launched a very successful business as an offline consultant. A year later, I started teaching others how to do the same. I've helped thousands of people learn to make real money online, even if they have virtually no sales or technical skills. 
Today, I'd like to show you how my new training and software can turn anyone into a highly-paid, six-figure earner faster and easier than you ever thought possible, even if you barely have the skills to check your email and couldn't sell you way out of a wet paper bag!
Before I met Lee, I had a computer stacked up with loads of products that
weren't making me any money. Now, I'm focused! I've got leads coming in every day.
Today I'm talking to a new prospective client in Anguila. I know I can hook up
30 clients at 500 quid a month. What's different now is I know this is a real
business and I know it can work!

Peter F.

Devon, UK
What would it be like if you never again had to struggle to get clients for your offline business?
How about if you had a monthly recurring service to sell that was both super easy to fulfill and virtually sold itself?
And…
What if you had a high-converting funnel along with email campaigns that did all the selling for you?
Let Me Tell You What It Would Be Like!
You'd build a huge business fast!
All your clients would be recurring income clients, who would be so happy with your service that they'd stay with you for years!
And, you'd easily be able to work your way up into a six-figure income fast, and only have to work part-time to maintain that income!
I know what I've just promised you might sound impossible!
So, let me show you exactly what I'm talking about.
Four Steps to Massive Offline Success
My friend, there are just four simple steps to massive, amazing, insane offline success. (Doesn't matter of you're experienced or a complete newbie, either!)
Step 1: Set up an insanely, high-converting funnel for your business, selling the easiest to sell, most needed service to your clients
Step 2: Create hypnotic, high-converting emails campaigns to actually do the "dirty work" of the real selling for you
Step 3: Use a proven, simple, non-salesy method to both find the right potential clients and easily close sales
Step 4: Sell this same system to your clients!
If you have those four simple steps in place, you can grow a massive, autopilot recurring income business fast!
Let me break this whole thing down for you!
Step 1: Set Up an Insanely High-Converting Funnel, Selling a Much-Needed Service
If your funnel for your own business isn't converting, or you don't even have a funnel, you might as well just take your ball and go home.
If you're trying to sell the wrong thing to businesses, ditto. You might as well quit!
Getting a high-converting funnel in place so you can capture leads, promote the right services, and market to your leads via email should be your top priority.
Step 2: Create Hypnotic, High-Converting Email Campaigns to Do the "Selling" for You
After you get your funnel created and ready for traffic, you need an email campaign that does the "dirty work" of turning your leads into ready, willing, and able prospects. Prospects who are eager to pay you a lot of money!
Step 3: Use Simple, Non-Salesy Methods to Target the Right Prospects and Close Deals
Most people don't like to be sold to, and frankly most folks don't like to sell!
Why not target the right prospects and use a painless, proven sales process to sell your service to your potential clients? Easier for you and easier for them, too!
Step 4: Sell This Same System to Clients
What I sell to clients is very simple. I build high converting funnels to capture leads and I set up email campaigns. If you know how, this is incredibly easy to do! And, it's an extremely valuable service for your clients. (Recurring income!)
If You Had All the Pieces to a Business Like This In Place, What Would It Be Like?
So, if you had all of this...
If you had an insanely high converting funnel...
And, the hypnotic email campaigns that would do the selling for you...
And, a brain-dead simple way of closing deals....
And...of course...an incredibly simple way of selling this exact system to local businesses...
If you had all of this in place, what would it be like?
I can tell you through my own experience and the experience of the hundreds of people I've coached and mentored what it would be like…
You'd build a real offline business faster and easier than you ever thought possible!
You'd succeed beyond your wildest dreams!
You'd have both a killer income AND the time to enjoy it!
So, Now You Have Two Choices!
You Can Spend Years of Your Life, Thousands of Hours of Your Time, Tens of Thousands of Dollars of Your Money Like I Did, and Maybe, Just Maybe You'll Be Able to Build the Lifestyle Business of Your Dreams.
Or, You Can Keep Reading This Sales Letter and See What I Have for You Today! (Hint: You Can Buy Everything From Me Today For Less Than Most Folks Pay For Lunch At a Fast Food Place!)
Introducing Offline Email Empire: NLP Version!
My new software and training, Offline Email Empire: NLP Version gives you everything you need to set up a recurring income business selling email marketing services to local businesses. You get my completely new software that writes emails for you using advanced NLP (neuro-linguistic programming) techniques. You get my never before released, advanced training on funnel and email campaign construction. And, you get complete, newbie friendly training on how to find the right clients and land them!
Offline Email Empire: NLP Version Has Everything You Need to Build that Dream, Lifestyle Business You've Always Wanted, Faster and Easier Than You Ever Imagined Possible!
Offline Email Empire: NLP Version Training
Teaches you how to create a massive offline business helping local businesses with their email marketing
Includes never before taught, advanced funnel building techniques
And, complete training on how to use advanced NLP techniques to write hypnotically persuasive email campaigns
Also, you get complete, newbie friendly, training on my favorite two ways to get clients for this service
Everything you need is here! What to sell, how to sell, pricing, fulfillment, how to scale your business, everything!
Email Genie: NLP Version Software
Our completely new software (WordPress plugin) actually writes highly persuasive emails for you
Comes with complete video instructions on how to install and use
Works in any niche, both on and offline
Extremely easy to use and intuitive
All bug fixes and updates to the software are always free!
"Sounds Interesting! Who Exactly Is This For?"
Offline Email Empire is for anyone, newbie or experienced marketer alike, who wants to create a serious recurring income selling an easy to sell and much needed service to local businesses. If you want to make offline marketing for, this is for you!
Click on This Video to Watch How Easy It Is to Use Our New Software, Email Genie: NLP Version!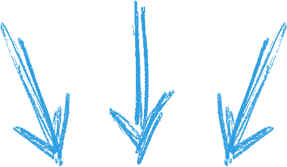 ---
So Here's the Only Question Left...Do You Want to Create a Massive, Life Changing Business This Year?
If your answer is yes, then you want to get hold of Offline Email Empire: NLP Version along with new software, Email Genie: NLP Version, today!
Remember, inside the training, you'll get all this...
My new software, Email Genie: NLP Version...it writes hypnotic, high-converting emails for you in any niche!
Complete training on what to sell and how to sell it
My newbie friendly, stress-free methods of landing only the best clients
Exactly what businesses to target
How to price everything, how to fulfill, even how to outsource…It's all here!
As if all this cutting-edge training and done-for-you software isn't enough, I'd like to add in even more!
Get Offline Email Empire: NLP Version Today, and You'll Get FREE Access to the Replays of My New Webinar Training..."Next Gen Email Marketing Strategies"!

This is a $197 Value...Yours FREE Today!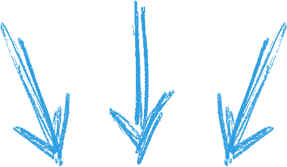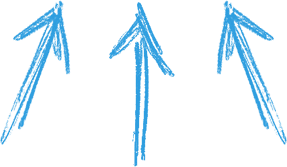 There was so much that I wanted to get into the Offline Email Empire: NLP Version course, but couldn't. (It would have been too long!) So, I've decided to take this super advanced training and show you all of this on a FREE webinar. You'll be registered for this automatically upon payment.
Lee Cole is without question my top recommendation for practical training on the easiest ethical ways to make a really good living selling and delivering marketing that business owners want.

Matthew Newnham

RePositionMe.com
And, How About I Make This Nearly Irresistible!
If You Buy Today, You Get All This, Too!

Another $195 Worth of Money Making, Cutting-Edge Marketing Products...FREE!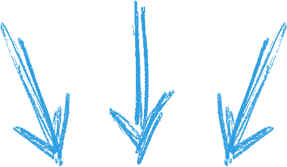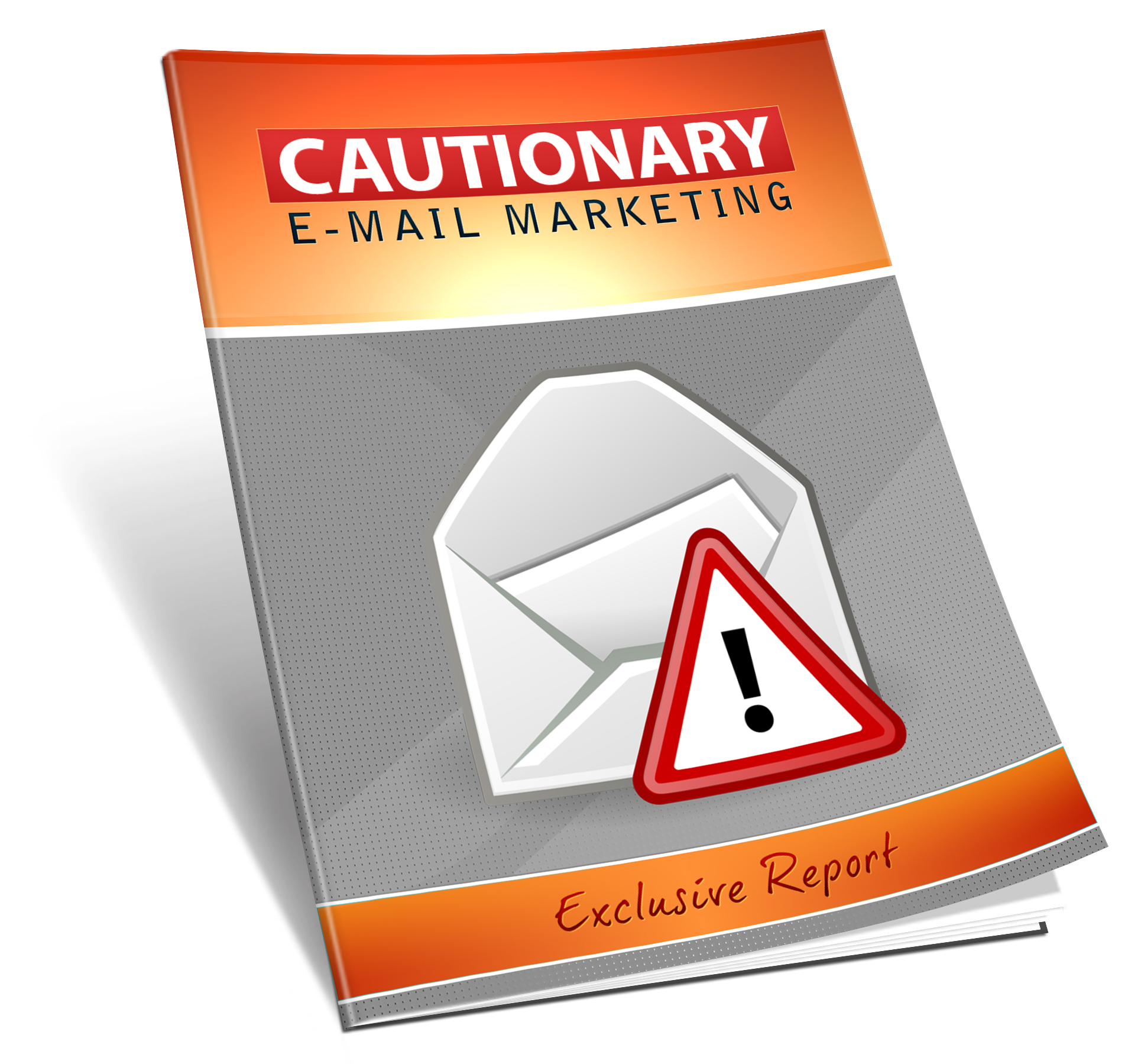 Cautionary Email Marketing...Value $47
E-mail Campaigns Could Be At Risk If You Violate These Rules! Most folks don't know this stuff, and over time their emails get put in spam and generally don't hit the inbox. With what you'll learn in Cautionary Email Marketing, you'll learn what to do--and what not to do!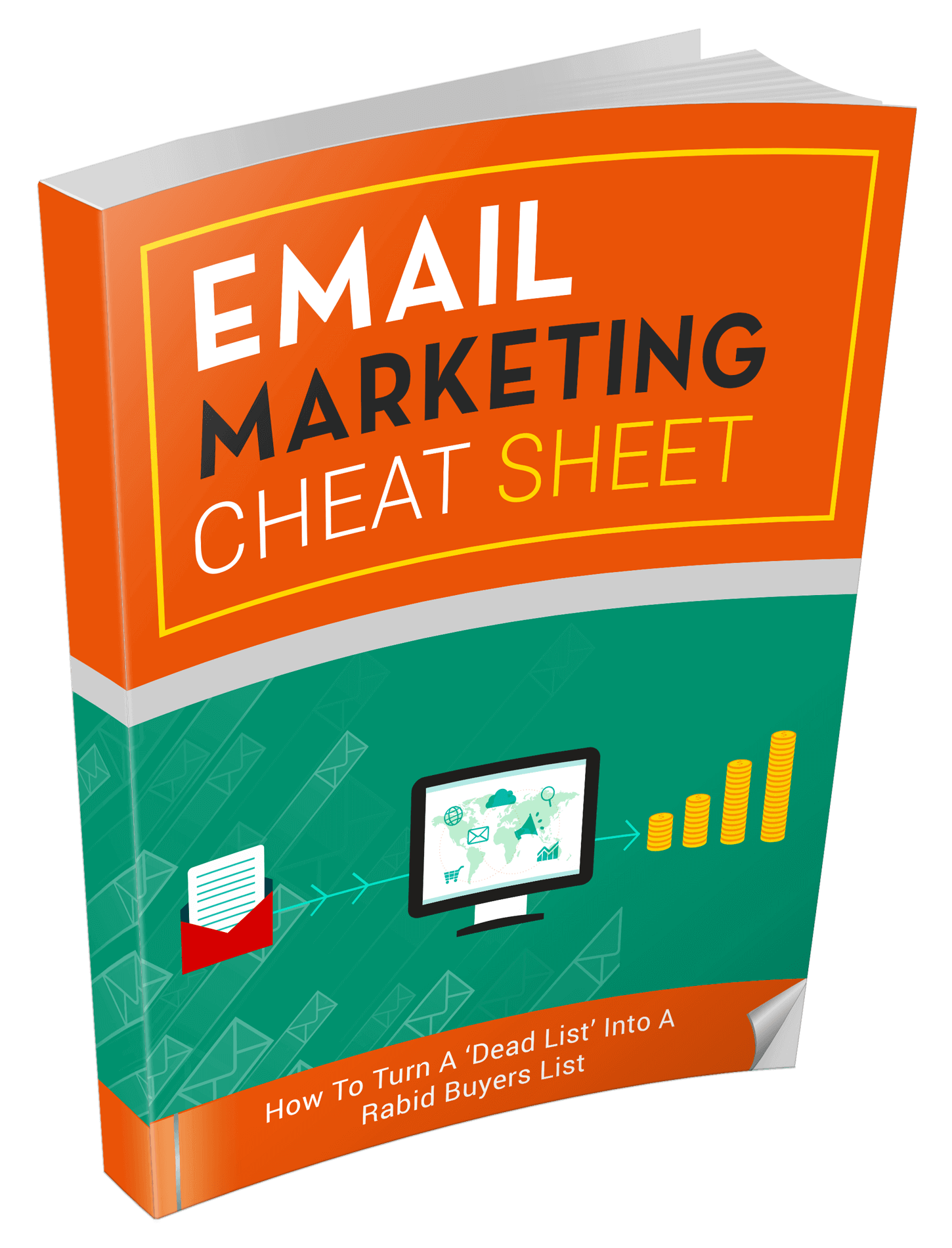 Email Marketing Cheat Sheet...Value $47
Turn a Dead List Into a Rabid Buyers List! You can succeed in email marketing even with a small list! As long as it's a list where buyers are reading your emails and responding.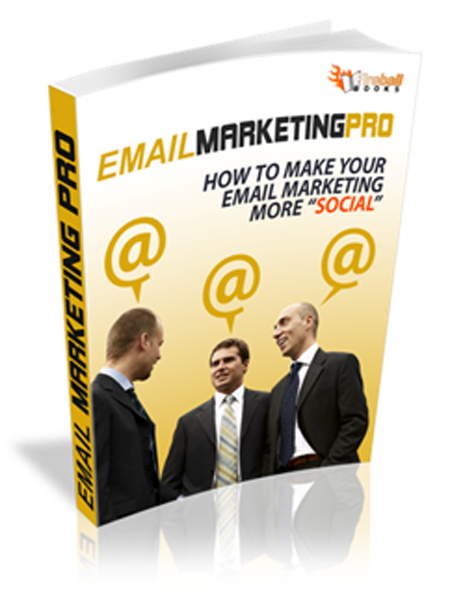 Email Marketing Pro...Value $37
Discover New Email Marketing Methods! Email marketing is still THE best way for businesses to communicate with their customers! A lot has stayed the same over the past twenty years, and a few things have changed! Discover new tips and techniques for creating and delivering high quality, high converting emails to your subscribers!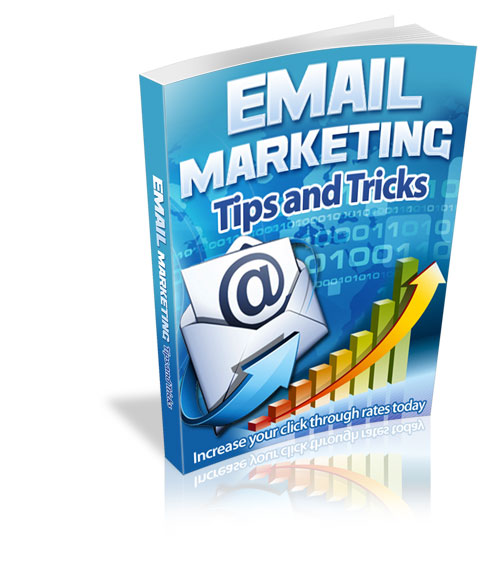 Email Marketing Tips And Tricks...Value $27!
Increase Your Clickthrough Rates Today! Not only that, but up your open rate and lower your unsubscribe rates too! With Email Marketing Tips and Tricks, you'll learn the bleeding edge of what's working in email marketing today! Yours free when you purchase Offline Email Empire, today!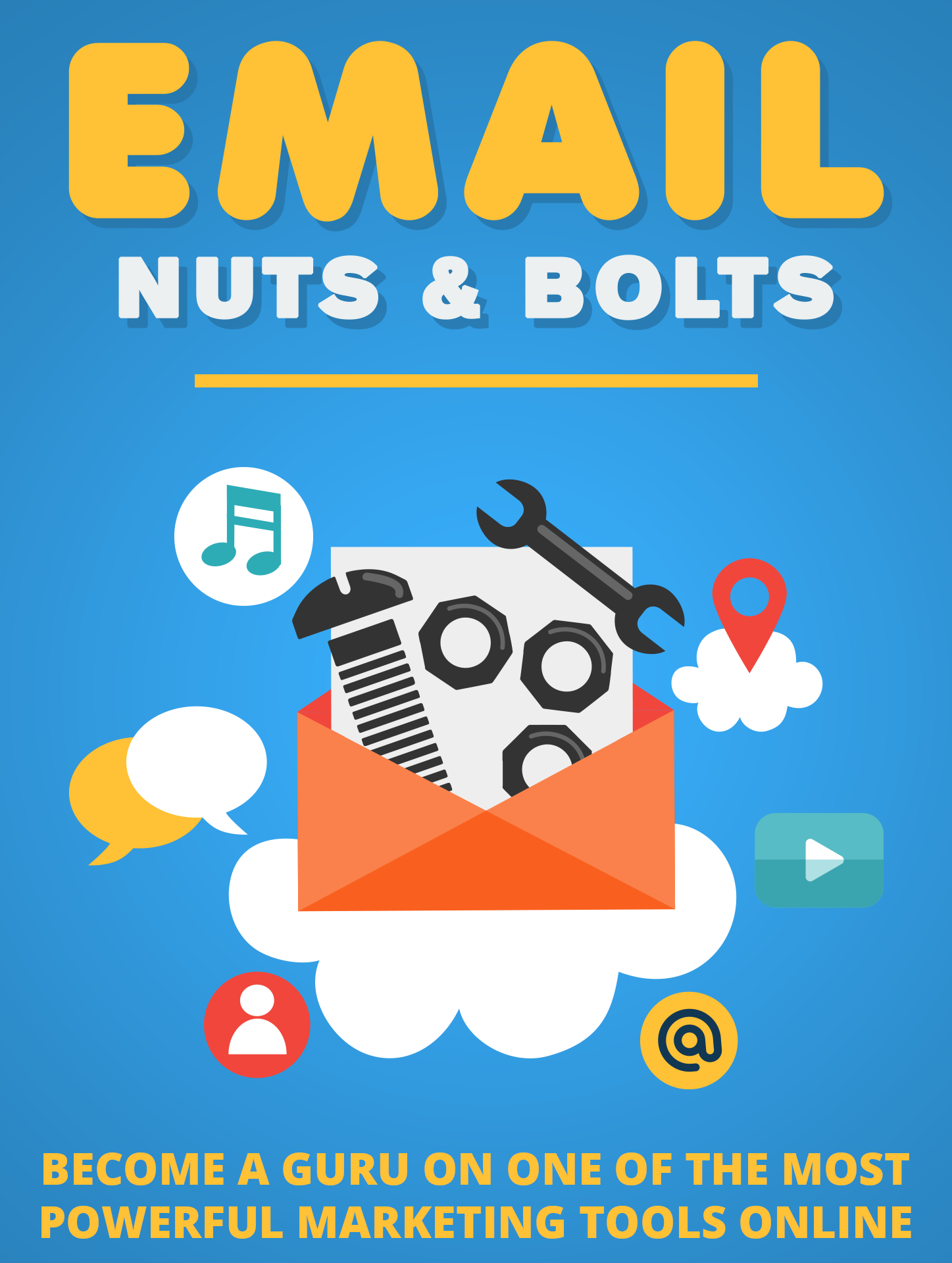 Email Nuts and Bolts...Value $47
Become A Guru On One Of The Most Powerful Marketing Tools Online! If you're not up to speed with modern email marketing, things like the difference between an autoresponder and a Marketing Automation Platform, you'll want to read this report! It's got everything you need to become competent both when using email marketing in your own business and when helping your clients!
That's Over $400 Worth of Income Producing, Marketing Training...Yours FREE, If You Buy Offline Email Empire: NLP Version TODAY!

Here's What You Need to Do Next!
My software alone should be $47 per month. (That's $1250 per year!). But don't worry! It's a one-time fee, and not nearly that much for the whole package! And, you're getting $589 worth of very valuable bonuses! 
So, I should be charging an arm and a leg for this...but I'm not! 
You see, I know that's out of reach for a lot of folks...
So, for a limited time, I'm only asking a one-time payment of only...

Don't let this offer slip away! Get in on this BEFORE the counter turns to zero!
As a matter of fact, let me do you one better.
How about I let you try this whole thing, the training AND the software for FREE for up to 7 days!
And, You Have A 100% No-Hassle, No Questions, Money Back Guarantee!
You Get My New Training, Software, And Over $400 Of Money Making Bonuses, Including My Advanced Email Marketing Webinar All For One Low Price!
Here's Exactly What You're Getting Today!
My New Offline Email Empire Training...Value $97
My Brand New Email Genie: NLP Version Software...Value $47 Per Month, $1250 Per Year
My Advanced Email Marketing Webinar...Value $197
And ... A Ton More, Cutting-Edge, Money Making Bonuses ... Value $197
This is almost $2000 Worth of Training and Software that you get today for only...
Still Can't Decide? Check Out The FAQ Below!
How Soon Can I Start Making Money?

The honest answer is this. I don't know how hard you work! This is the exact same system I use in my own business. Email marketing management is one of the main products that I sell local businesses. It's a great way to build a recurring income. Once you get Offline Email Empire: NLP Version, the only thing stopping you is you!

What Does the Plugin Do?

Email Genie: NLP Version is a WordPress plugin. You install it on an already existing WordPress site. (If you don't know how to do that, let us know. We'll do it for you at a nominal cost.) The plugin guides you as you write your promotional emails. If you can write a simple sentence, you can use the plugin to write an amazing promotional email!

Do I Have to Use the Phone?

No cold calling required for this! This is offline marketing, though, and talking to prospects via the phone or something like Skype or Zoom is something that you'll have to do. But in terms of making scary out bound cold calls? Nope!

Is the Software Cloud Based?

Nope. You host this on your own WordPress site. If you don't have a WordPress site and aren't familiar with all that stuff about domains and hosting, let us know in support. We'll walk you through the whole thing. A new domain from Go Daddy costs about $12, and you can get good hosting for about $14 per month. You're going to need this anyway, if you plan on being a local business consultant!

What Exactly Am I Selling to My New Clients?

You'll be selling email management. Basically, you'll manage their lists and marketing to those lists. You'll use our software to write email campaigns for your clients. And,  you'll work with clients to plan these campaigns.  I go over everything in the training.

What Skills Do I Need to Make This Work?

Nothing, other than a willingness to actually put away the shinny objects and work!

What If I'm Not An Expert With Email Marketing?

The training assumes you're not! We start from ground zero and teach you everything you need to know to get up and running with this. Don't worry. When you approach potential clients, you'll have the confidence you need to make sales and create a real income!

Honestly, I'm Insecure About Selling This. Is This Hard To Sell?

Honestly, this product sells itself! Business owners and managers know they have a big issue with their email marketing. They just don't have the expertise nor do they have the time to do anything about it. That's where you come in!

I Have a Job. How Much Time Per Week Do I Need to Do This?

One of the beauties of this system is that you can do this very part time. It won't take many, $500 per month clients for you to quit your job anyway, if that's what you want. You can easily start this up part-time.

I Don't Have any Technical Skills. Can I Still Do This?

Absolutely! I designed this training for someone just like you! Just start at the first lesson and work your way through. When you're done, you'll have all the expertise you need to both sell this service and fulfill it.

Do I Have to Sell Physically Near Me?

Not at all! You can sell globally. One of my main ways of getting clients is done entirely online. Not necessary to live near the client at all!
This Is Only Available at This Price for a Limited Time! Buy Today to Get the Best Price and Secure All Your Bonuses!
PS:

 My new software and training, Offline Email Empire: NLP Version gives you everything you need to set up a recurring income business selling email marketing services to local businesses. You get my completely new software that writes emails for you using advanced NLP (neuro-linguistic programming) techniques. You get my never before released, advanced training on funnel and email campaign construction. And, you get complete, newbie friendly training on how to find the right clients and land them!
PPS:

This comes with our new WordPress plugin, Email Genie: NLP Version. Email Genie: NLP Version only takes a couple minutes to download, license, and activate. Once activated, you'll be able to crank out amazingly persuasive emails and email campaigns for both yourself and your clients. I've written thousands of promotional emails both for myself and clients over the years. I've made millions of dollars doing so! Email Genie: NLP Version turns you into me! 😉
PPPS:

It gets better! If you buy today, you'll get automatically registered for my new webinar training, Next Gen Email Marketing Strategies. A lot of folks predicted the demise of email marketing with the rise of social media, text message marketing, and the like. Nothing could be further from the truth. Get on this amazing webinar and learn how you can rock email for both yourself and clients!
PPPPS:

Also, don't forget the five other, cutting-edge, money making bonuses! All in all, you get over $2000 of bonuses, if you buy today! You can't lose! Especially with my 7 day, no hassle, money back guarantee! Act now, because I also reserve the right to raise my prices at any time!
PPPPPS:

OTOs? There are two OTOs. You do NOT have to have either! The first one includes our own, custom made squeeze pages and marketing materials designed specifically for selling email marketing services to local businesses. You get everything you need to hit the ground running! And, if you desire, I'm offering one of my talked about affordable coaching packages as a second OTO. Both of these are priced so that anyone can afford them. Both are designed to catapult your success! But...you do not have to have either to make this thing work for you! Just being honest!