How a Broke, 53-Year Old Math Teacher Went from Nothing to Creating a Six-Figure Offline Business in Less Than Six Months with No Cash in the Bank, No Prior Experience, And Virtually No Knowledge of Internet Marketing!
Read this Sales Letter Now and Learn the Exact System I Used, and Start Building Your Dream Business AND Dream Lifestyle Today!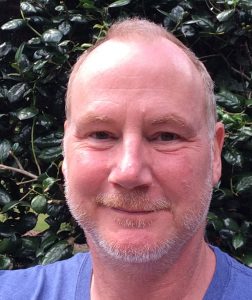 Hi! I'm Lee Cole.
In 2010, I kissed my last job good bye and launched a very successful business as an offline consultant. A year later, I started teaching others how to do the same. I've helped thousands of people learn to make real money online, even if they have virtually no sales or technical skills. 
Today, I'd like to show you the simple, four-step system I used (and still use today) to build my offline business into a life changing income fast! 
Before we get into that, let me tell you a little of my story so you'll know exactly who's talking to you and why you should probably put everything else down and listen to what I have to say.
Your training rocks. I had taken some courses but they had so much fluff it was confusing.
What you guys teach is straight forward no fluff.

K. Smith
For ten years I had taught math in an under performing high school. And, quite frankly the job was killing me!
In the summer of 2010, I couldn't face going back for another year of that hell. So, I called my vice-principal and asked to be let out of my contract. That call was around July 4th, American Independence day. Fitting!
After I hung up the phone, it hit me. I needed money. I needed a lot of money fast! So, I sat down and wrote a half page marketing plan for my new offline business. Half page?…it was more like a few scribbled lines.
I didn't have time for anything fancy. I didn't have time to experiment.
My Half-Page, Four-Step Amazingly Successful Marketing Plan
That scrape of paper right there is THE marketing plan that changed my life!
Remember, I needed money YESTERDAY! I had no time to experiment. 
I needed a lot of hungry clients, and I needed them now! 
Let me decipher my scribbles for you, so you can start to understand this and hopefully use it in your own business. 
My Marketing Plan Worked Like Gang Busters Right Out of the Box!
Day 1, I walked out of an optometrist's office with an $800 check in my hand.
Within 2 months, I had equaled my former salary.
Within 6 months, I was making a multiple of my former income!
I Still Use This Same Marketing Plan Today...It Works That Well!
My Four, Simple (Yet Oh So Powerful) Steps!
Create a No-Brainer Sales Presentation That a Four-Year Old Can Understand
Always Upsell to a Recurring Income Product/Service
To make sure you understand the importance and power of each of these steps, let's go over each in a little detail below.
Step 1: Find a Thirsty Market
I needed money right then and there. So, I didn't have time to educate or convince anyone about anything.
Because of this, I focused on selling only four, easy to understand core products. Products that potential clients already understood and knew they wanted.
I researched businessess before approaching them to make sure they really needed one of my core products.
The results were amazing!
Step 2: Use a Simple, No-Brainer Sales Presentation
I also didn't have time to chase people, call them back, nurture them, and all that stuff.
I needed sales now!
So, I created a very low-stress sales presentation that was designed merely to show prospects what I was selling and ask for the order.
No stress, no objection handling, nothing fancy!
Since I was only talking to businesses that really needed what I was selling, this too worked amazingly well!
My conversion rate was (and still is) huge!
Step 3: Do NO Custom Work!
This is a biggie. It's not really a step, but it's so important that I included it as a step.
When I launched my business, I decided that I would do no custom work. Wouldn't do it even if it meant losing the sale!
Besides making my own work flow a breeze, doing this had two other huge impacts on my business.
I could charge slightly less because I knew that I could do the work in a fraction of the time that my competitors could.
When my business grew to the point that it was time to outsource, that transition was a breeze.
These first three steps allowed me to hit the ground running fast and start making real money right out of the gate.

Step 4, however, is what let me turn this all into a serious income very, very rapidly!
Step 4: Upsell Everyone to Recurring Income Products and Services
As I said, I sold (and still sell) only four products.
Once I landed a client for one product, I pitched them on any of the other three products that made sense to pitch. So, I always took a nice one-off sale and made double or even triple the money.
And…here's where it gets really sweet…I always pitched the client on the recurring income version of whatever they bought. At least half of my clients ended up with some sort of recurring income package from me. I've had many clients paying me upwards of $2000 per month for services which were very, very easy for me to fulfill. (Remember I only sold the easy stuff and did no customization.)
What I just outlined for you, these four steps, are incredibly powerful.
You can take what I've just shared with you and start making real money today.
Or…if you want to know more, check out my new training and software product, Local Business Client Machine.
Introducing Local Business Client Machine
In my new training and software product, Local Business Client Machine, I reveal everything.
Specifically, you'll learn…
The exact four products I sell in my own business today
How to price and sell each of those four products
The easiest way to fulfill the sale for each of these four products (including information about outsourcing)
And…how to turn this all into a killer, monthly income based on upselling your clients to recurring income services
In addition, you get my new software, Proposal Genie. Proposal Genie makes communications between you and your client brain-dead easy. It also manages your clients for you. I'll show you more specifically about the software below. Let me just leave you with this…it's going to make your life very easy and make you a ton more money!
So, with all that said, here's exactly what you get when you buy Local Business Client Machine today!
Local Business Client Machine Has Everything You Need For Success...Training AND Software!
Proposal Genie Software

Proposal Genie is a WordPress plugin that you'll use to create professional grade business proposals, manage all your communications with your client, and generally make yourself look like a seasoned pro…even if you're not! Comes with complete, newbie friendly instructions. Takes less than 2 minutes to install.

Local Business Client Machine Training

My Local Business Client Machine training consists of 22, short, to-the-point videos. I assume nothing. This is completely newbie friendly, yet detailed enough so that even a professional offliner will benefit from it. You learn my entire system! What products I sell, how I sell them, how I fulfill the sale, and how I upsell. I'm giving you the keys to my own massive success in this business so you can do what I do!
My New Plugin, Proposal Genie Is Worth Far More Than The Cost Of This Whole Thing!

Watch This Video To See Proposal Genie In Action!
Proposal Genie Does All of This, And More!...
Creates Professional Looking Business Proposals
Manages Your Clients for You
Manages Your Communications with Your Clients
Prevents Misunderstandings and the Dreaded Scope Creep
Brands You as a Seasoned Pro…Even If You're Not One
What a fantastic piece of practical software (again)!





I rarely get enthused about technology, but Proposal Genie is so great at meeting a need I've had for some time, and you've kept it so focused and easy to use, I really am excited about using this. (In fact, I've already teed up a proposal for the next project with one of my current clients.)





Plus, knowing your great commercial focus, I can't wait to see what you're including in your whole package with this plugin!

Matthew Newnham

Proposal Genie is appropriate for use in both the UK and the US in terms of both spelling, wording, and tone. (In addition to Australia, New Zealand, and other English speaking countries.) 
So Here's the Only Question Left...Do You, or Do You Not, Want to Create a Massive, Life Changing Business This Year?
If you're answer is yes, then you want to get hold of Local Business Client Machine and my new software, Proposal Genie, today!
Remember, inside the training, you'll learn...
The exact, easy to sell four products that have made me massive amounts of money
Exactly how to sell these four products
How to fulfill the sale without killing your productivity
And…the system I've perfected that upsells over half of my clients!
Not only that, but you're going to look like a complete professional with my new software, Proposal Genie!
I'm So Sure That You're Going to Love This Training and Software, I'm Going To Make You An Amazing Offer!
Get Local Business Client Machine Today, and You'll Get Access to the Replays of My New Webinar Training...Immediate Clients for 2018!

This is a $197 Value...Yours FREE Today!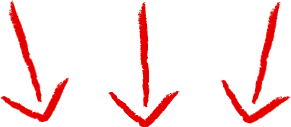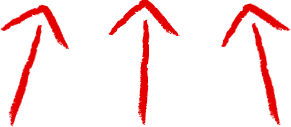 Immediate Clients is my new, intensive, webinar-based training that will show you how to get your next (or even your first) client in one week or less. Often in as little as two days! 
WARNING! This training is NOT for the faint of heart! It's for those who desperately want to succeed and are tired of not building the business they want to build FAST!
Let's Make It Even Better!
If You Buy Today, You Get All This, Too!

Another $285 Worth of Money Making, Cutting-Edge Marketing Products...FREE!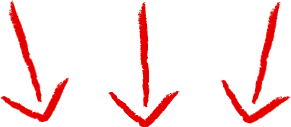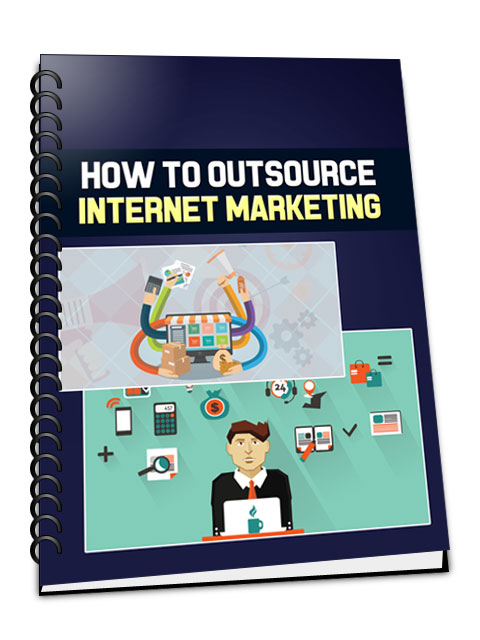 How to Outsource Internet Marketing...Value $67!
Has your income hit a ceiling? Are you in a "feast or famine" cycle? Or, are you just having trouble doing everything you know you need to do? If so, outsourcing is your answer. Get this new report, today, and learn the ins and outs of how to hire, train, and manage outsourcers. They do all the work. You make all the money! 😉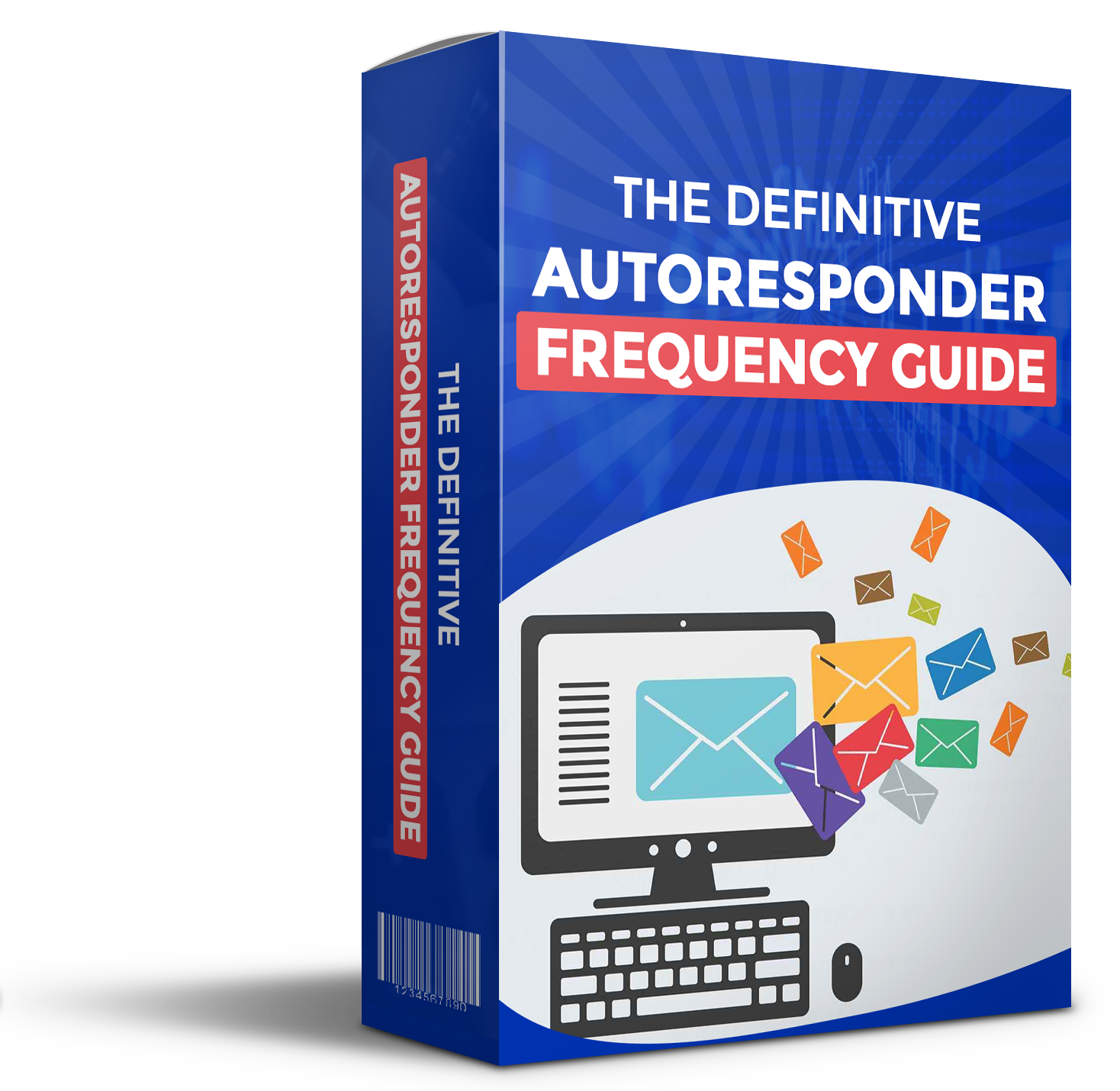 The Definitive Autoresponder Frequency Guide...Value $67!
How often you mail (or don't mail) your list can mean the difference between a huge income and barely scraping by. There's more to this question than a simple answer, though. In this report, you're going to learn how to figure out the best autoresponder frequency for what you're selling. Get this, learn it, implement it today!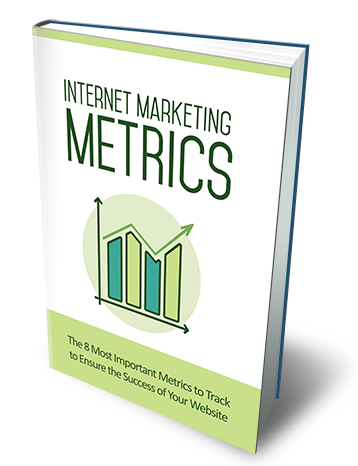 Internet Marketing Metrics...Value $57
You can't manage what you don't measure! Whether you're managing your own internet marketing business, or a client's business online, you need to measure the right things in order to come to the right decisions. With this report, you're going to learn exactly what to measure, how to measure it, and what the data means!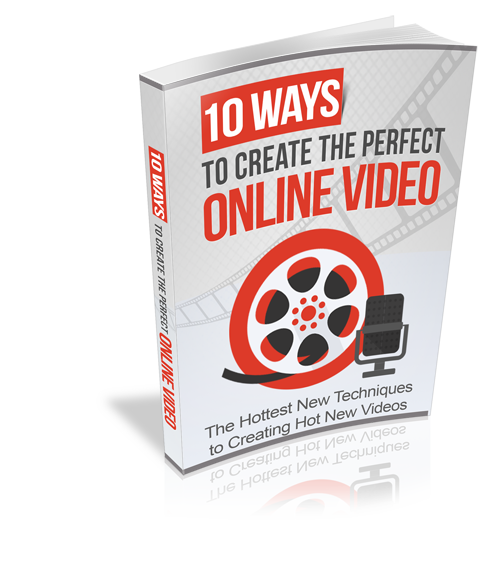 10 Ways to Create the Perfect Online Video...Value $47
One of the best ways to market yourself and your clients is through video. I personally use video as an upsell in my own business, and I've made a ton of money with video marketing. In this report, you're going to learn how to make marketing videos that get traffic and convert!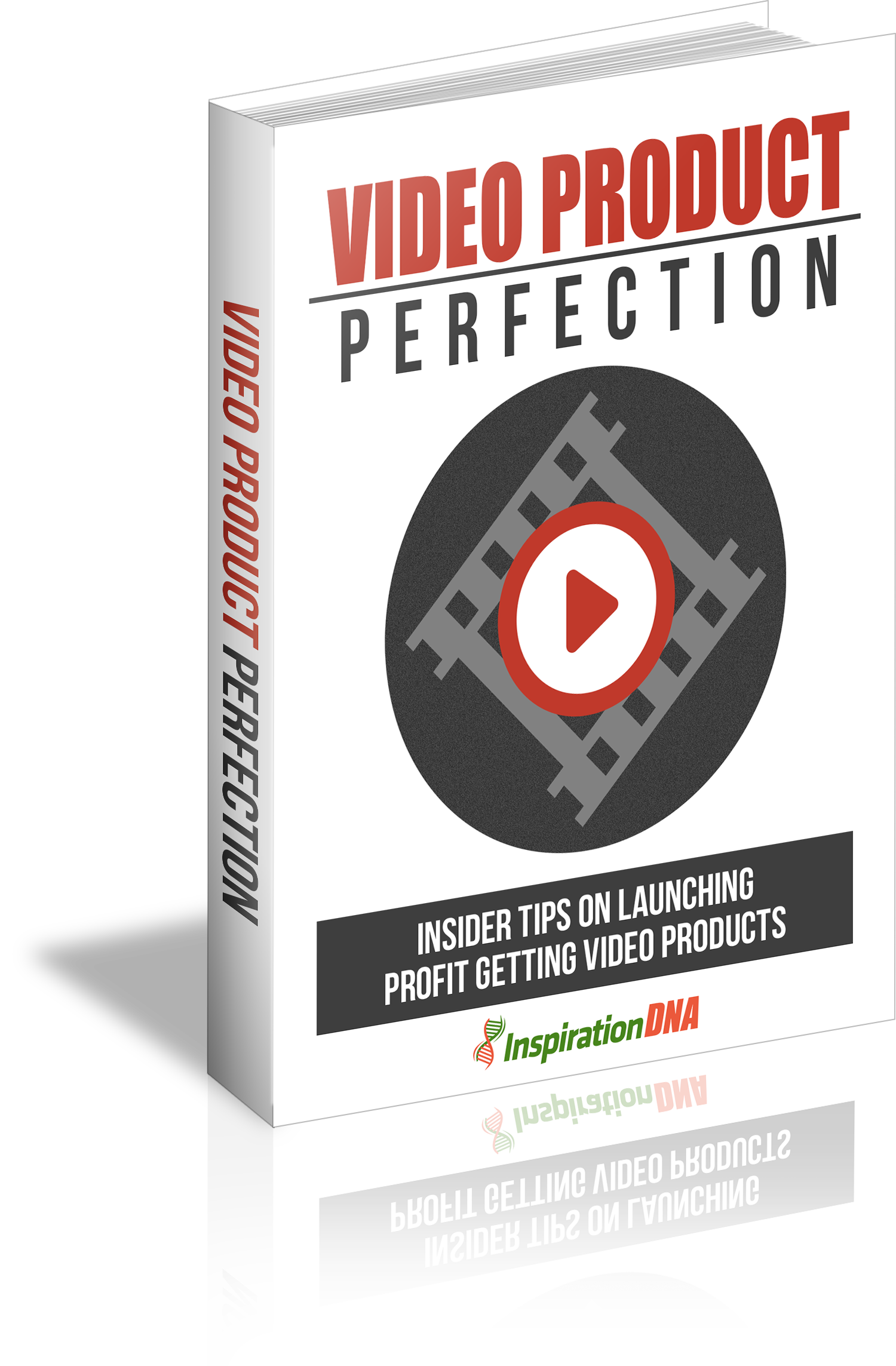 Video Product Perfection...Value $47
Video is the future of Internet marketing! Get this outstanding report today, and learn exactly how to start making money with video marketing both for yourself and clients!
That's a Whopping $482 Worth of Income Producing, Marketing Training...Yours FREE, If You Buy Local Business Client Machine TODAY!
Here's What You Need to Do Next!
My software alone should be $47 per month. (But don't worry! It's a one-time fee, and not nearly that much for the whole package!) And, you're getting $485 worth of very valuable bonuses! 
So, I should be charging an arm and a leg for this...but I'm not! 
You see, I know that's out of reach for a lot of folks...
So, for a limited time, I'm only asking a one-time payment of only...
Don't let this offer slip away! Get in on this BEFORE the counter turns to zero!
As a matter of fact, let me do you one better.
How about I let you try this whole thing, the training AND the software for FREE for up to 7 days!
That's Right!...Try My New Training, Local Business Client Machine, AND My New Software, Proposal Genie, for FREE Today!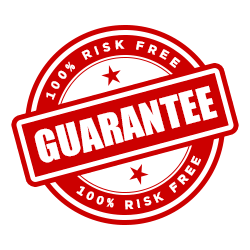 I'm so completely confident that you're going to love my new training and software that I'm willing to give you essentially a free look at everything.
Buy today, and if at any time in the next 7 days you feel like this just isn't for you, let us know in support and we'll cheerfully refund your money!
100% guaranteed! You've got nothing to lose and everything to gain!
Get This Only If You're Serious About Building a Real Business!
Get This Today and You Get All This!
My New Local Business Client Machine Training...Value $97
My New Proposal Genie Software...Value $47 Per Month
My Immediate Clients For 2018 Webinar...Value $197
My Cutting Edge, Money Making Bonuses...Value $285
This is $1,143 Worth of Training and Software that you get today for only...
Still Can't Decide? Check Out The FAQ Below!
What four products/services do you actually sell in your business?

That's all in the training! I've tried tons of other products and services. Again, and again, and again, I return to what works for me in my own business, which is selling easy to understand, no-brainer products and services. Turns out simple is the best plan!

What if I already know how to sell these four products you mention?

I can pretty much assure you, you don't know how to sell them like I do. As in all things the "gold" is in the details. In the training, I explain everything in great detail. How to sell, who to sell to, how to price, more!

What kind of software is Proposal Genie, and what do I need for it?

It's a WordPress plugin. You'll need a WordPress website, hosting, and a domain. (Just basic stuff.) The plugin is super easy to install, and comes with complete instructions on how to use it. If you don't know how to install plugins, or just want us to do it, we can for a nominal fee.

Why do I need Proposal Genie? I don't have any clients yet.

A professional looking proposal for work to be done is a standard business practice. Are you setting yourself up to fail, or are you setting yourself up to succeed! If you follow my Local Business Client Machine system, you'll soon have more clients than you need, anyway!

How long should it take for me to start seeing real money?

If you follow my training, and especially if you get on my Immediate Clients for 2018 webinar, you'll get clients fast. (If you actually implement! If you do nothing, nothing will happen!)

Is Proposal Genie just for the US?

No, Proposal Genie is designed to work for both US and UK English and business practices.

Is this cloud based software?

No, it's a WordPress plugin that you install on your own WordPress site, which is housed on your own hosting.

What skills do I need to make this work for me?

None, other than a willingness to follow instruction and actually do some work.
This Is Only Available at This Price for a Limited Time! Buy Today to Get the Best Price and Secure All Your Bonuses!
PS:

Local Business Client Machine is my brand new training that shows you exactly how to build a real offline business focused on selling core, easy to sell, easy to fulfill products. This is exactly what I do in my own business, and why I've been so wildly successful! Get this and copy my success today!
PPS:

Comes with my new software, Proposal Genie. Proposal Genie is a WordPress plugin that will make you look like an absolute pro, even if you're not one. Communicating with potential buyers via professional looking proposals is a business standard. Proposal Genie creates smashing looking business proposals for you in no time, and even keeps track of your proposals and your customers for you!
PPPS:

Of course, it's all guaranteed with our standard, 7-day, no questions asked guarantee. If you should need a refund, please use support.
PPPPS:

Oh...almost forgot one of the most important things...my new webinar, Immediate Clients for 2018! In this webinar, you're going to learn how I can get clients in as little as 24 hours from now. Easy to do, when you know how!
PPPPPS:

And...don't forget about all the other money making bonuses we've added in! Each of these is worth at least the price you're pay for this whole thing!
PPPPPPS:

No refunds and rebuys, substitutions, etc on sale items.