Totally New—Massive Opportunity--Make $1k Per Easy Sale Helping Businesses Leverage Data They Already Have to Get Past Customers Back In the Door. (Totally Newbie Friendly!)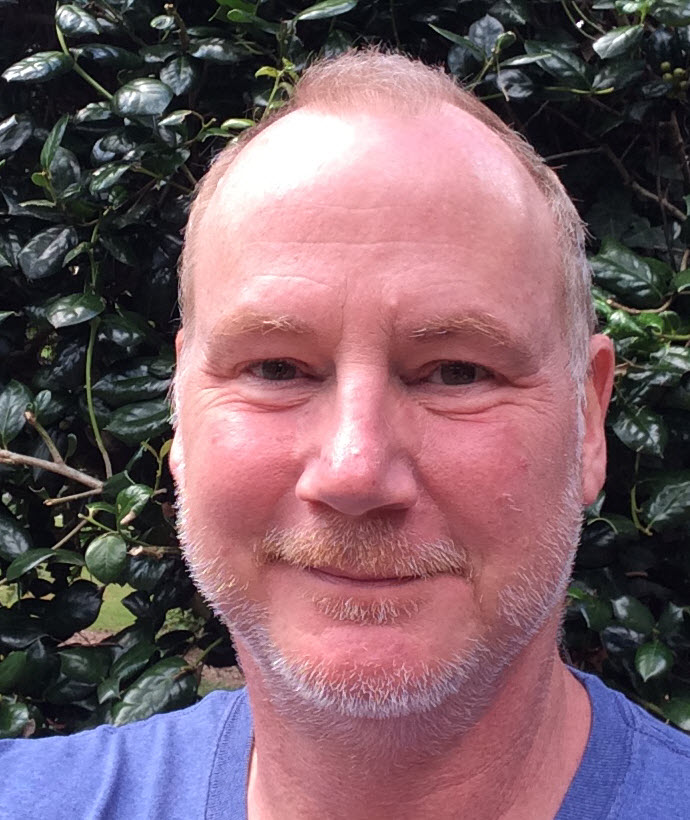 Hi! I'm Lee Cole.
In 2010, I kissed my last job goodbye and launched a very successful business as a digital marketing consultant. A year later, I started teaching others how to do the same.
Since then, I've helped thousands of people learn how to make real money online, even if they have virtually no sales or technical skills.
Today, I'd like to show you how you can profit wildly from a massive opportunity that's happening right under your nose...and you probably don't even know about it!
Lee Cole is without question my top recommendation for practical training on the easiest ethical ways to make a really good living online. 

Matthew Newnham

RePositionMe.com
Before we get going, let me introduce my business partner, Steve Rosenbaum. (Steve's the one who turned me onto this gold mine!)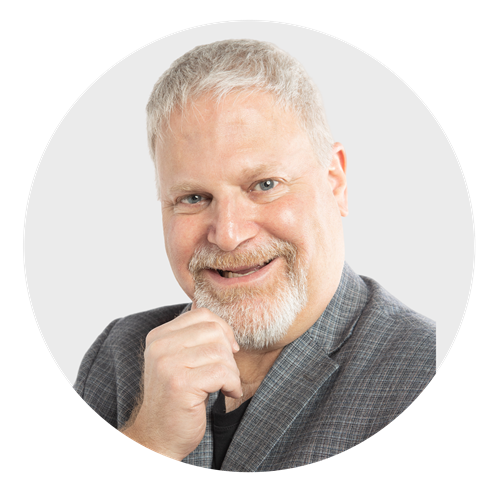 Steve Rosenbaum inspires and mentors tens of thousands worldwide to create massive income for themselves through his thorough and often entertaining training methods.
His style is often called, "Passionate", "Humorous", "Exciting" and "Real-Life", and is praised by many worldwide as the catalyst that has turned around the lives of people wanting and needing to start their own business.
Steve is the Author of dozens of books and courses. He has been featured in the NY Times "So What Do You Do, vol. 2″, Wall Street Journal, interviewed by CBS News 20/20, and is a popular speaker that has inspired and motivated at numerous meet ups, events and rallies.
Here's what you need to know...There's a massive business opportunity happening right in your neighborhood at the local businesses you frequent most and you don't even know about it
If you've eaten at a restaurant lately (or taken out), bought anything at a local business, bought clothes at your local retailer, flowers, auto parts, hardware, you name it, you probably paid via a Point of Sale system via a Point of Sale Terminal.
Very few retailers check out their customers and clients using an old-fashioned cash register. Nowadays, you're checked out on a terminal, which is linked to the business's backend computer system. That system keeps track of inventory, accounting, and also a massive amount of data about who buys what and how much they buy.
Here's what's so cool about this...
Most retailers are sitting on a massive amount of data about their individual customers, and they have no idea what to do with it!
Here's the deal: POS systems are taking over the retail industry for two reasons...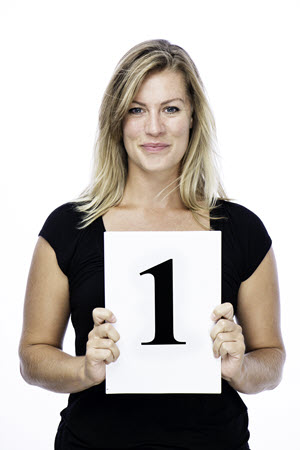 Point of Sale Systems create a much more individualized buying experience for the customer.
People don't use cash like they used to...AND...most shoppers refer to their phones to find out more about a purchase while shopping.
Shoppers like (and are coming to expect) a more individualized shopping and buying experience.
No wonder use of POS systems in retail is exploding!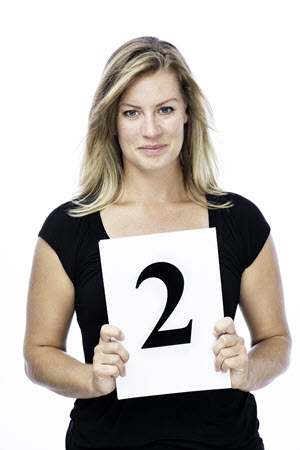 From the merchant's point of view, POS systems are extremely cost and time effective, and merchants can collect a massive amount of data about their buyers
POS systems provide merchants with an all-in-one software solution to running their businesses.
This is why, according to Vend (vendhq.com), a POS software company with over twenty-five thousand users, the POS (point of sale) terminal market is exploding at an annual growth rate of over 13%.
Even for smaller businesses, POS systems take care of virtually everything, including...
Order fulfillment
Employee scheduling
Loyalty programs
Backend reporting and analytics
Payment processing for debit cards, credit cards, cash, and mobile payments such as Apple Pay and Google Pay
Lee, this is a complete business-in-a-box. You've left no stone unturned. Nothing is left out. It is definitely going to be the number 1 application I will be using when taking on new clients.

Peter Froud,

Devon, UK
More importantly, POS systems allow even small businesses to collect a massive amount of data about their customers and clients. This allows the business to market in a much more individualized way. This type of marketing creates more brand loyalty and also generates much more profit because marketing dollars can be laser-focused on the people who are most likely to buy.
Here's why all this is important to you the local business and/or social media marketer!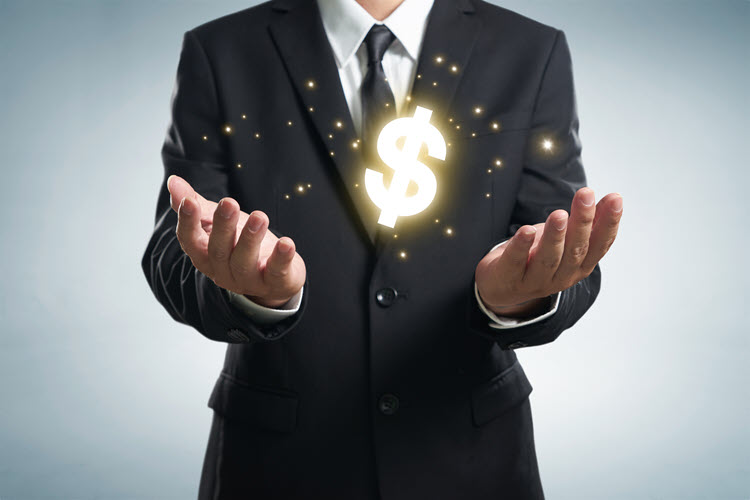 POS systems are much more than just a glorified digital cash register. With a POS system, a merchant can get a massive amount of information about their customers, including email addresses, phone numbers, buying preferences, and more.
Most businesses using POS systems are sitting on a GOLD MINE of data about their customers and clients. (Including emails.) But they have no clue as to how to use that data.
According to Forbes Magazine, a small percent increase in selling to past customers results in a massive increase in profit. For instance, using our methods, if a business just makes a 5% increase in their sales to past customers, that can result in a whopping 25% to 95% increase in profits! There's a massive opportunity here for you to help businesses. Not only that, but with our simple training, this is brain-dead easy to do!
Let me tell you about Steve's big Aha! moment
Steve went to a florist shop recently to buy some flowers for a special occasion. Like all good marketers, he struck up a conversation with the woman who ran the store. He asked her what information she gathered about her customers using her POS payment system. She said, everything.
Steve then asked her what she was doing with all that data, including emails.
"Nothing, Steve," the owner said. "I have no idea what to do with it."
Businesses just like this florist shop are sitting on a gold mine of data about their customers and clients, but they don't know what to do with it.
Most of these businesses are sitting on huge lists of emails and other contact information of their past customers and clients. Yet, they have no idea how to create a solid email marketing campaign.
Here's where you come in.
Steve and I have developed new, cutting-edge training on how to help these businesses monetize their data, and also how to gather more data.
You can make a fortune helping businesses monetize their POS data. Anyone can do this. It's actually very simple when you know how to.
Introducing Retail Riches!
Retail Riches! is our new course that teaches you everything you need to know to make big bucks helping businesses monetize their POS data. Steve and I are experts at helping businesses monetize data including email lists and other data, like phone numbers. In Retail Riches!, we teach you everything you need to know to build a huge business helping clients make even more money with their POS data.
Our new course covers everything, from how to target the right clients and sell them your service, to fulfilling the service, to following up and upselling them to more expensive services, including recurring income services. Also included are case studies and our own "secret" toolbox of tips, tricks, and secret hacks.
Let me show you exactly what's in our new Retail Riches training!
Module 1: Welcome and Overview--Retail Riches is like nothing you've ever heard of. In this module, we're giving you the complete overview of our amazing Retail Riches! system. Don't skip this!
Module 2: The Billion Dollar Opportunity No One Knows Exists--There is a massive (and I do mean MASSIVE) need for the types of services you'll learn how to sell in Retail Riches. Businesses are sitting on a gold mine of information. Using that, they'll be able to get old customers and clients back, and sell a ton more to their current clientele. Not only that, but every business owner Steve has talked to about his POS service has already recognized the fact that they have a problem. Selling Steve's service is super easy. You're solving a problem that business owners already know they have, but have no idea how to address.
Module 3: Our Unlimited Clients System--If you want to get paid, you have to have clients, right? The problem here is that most people stumble when it comes to prospecting and selling. Steve's perfected a completely newbie friendly, no-brainer system for getting unlimited clients, FAST. Implement Steve's proven system and you'll be getting more clients that you can imagine, easier and faster than you ever dreamed possible.
Module 4: Solve the Client's Problem, Deliver the Good, Get Paid Mega-Bucks--Steve's POS marketing system is completely different from anything else you've ever learned, yet it's super easy to deliver the service. Don't worry if you're a complete newbie. Have no fear if technology just isn't your deal (It's not mine!). Anyone can implement Steve's POS marketing system and start having a massive impact on the client's business, today!
Module 5: The Instant Results Campaign--There are several ways to use POS marketing with local businesses, and you're going to learn them all. The heart of this whole thing is what Steve calls his Instant Results campaign. So named, because this one campaign will give your client instant results, often increasing their revenue by as much as 30% in just a few days.
Module 6: Case Studies--In this module, Steve's going to share with you and dissect some of his best campaigns for clients. There's nothing like learning "over the shoulder" and watching an expert like Steve. I don't know about you, but personally, I learn more from case studies than I do from most courses I watch.
Module 7: Bonus: How to Turn Your Lead Magnet Report (Comes with the Course) Into a Silent Sales Machine--There's nothing better than having new clients call you and asking you where to send the money! In Module 7, we teach you how to take your lead magnet report and tweak it into a "Silent Sales Machine" for your specific business. The goal, of course, is more money and less selling.
Module 8: How to Customize Your Client-Getting Campaign--Want to boost conversions? Make more money with less effort? Work fewer hours and make a serious income? In Module 8, Steve shows you exactly how to tweak everything so that you maximize the sales and minimize the grunt work.
Module 9: Tips, Tricks, and Secret Hacks--I can't even hint at what's in this module. This is stuff that Steve has been doing for years in his own business, but he had never taught. Pay close attention to what you learn in this module. It's going to skyrocket your results AND make building a business super easy!
Not only do you get all this great training, but we're also going to give you Steve's proven landing page, lead magnet, and follow up email sequence. This is EXACTLY what Steve does in his own business! You get all this training AND done-you marketing assets if you buy today!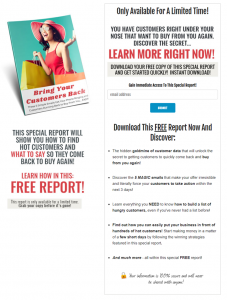 Steve's Proven Squeeze Page
This squeeze page is so powerful it not only visitors into subscribers extremely well, but it also goes a long way in doing a lot of the selling for you. Steve's split tested and tweaked this baby to perfection. It's yours today when you purchase Retail Riches!

...A $197 Value!
Steve's Proven Lead Magnet
This the exact report Steve uses to pre-sell clients! You get the complete report, which you can modify with your own information. (We show you how in the training.) Get more leads and make more sales than you know what to do with using our done-for-you marketing asset

...A $97 Value!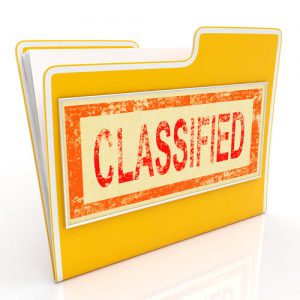 Steve's Proven Emails
Let Steve's proven emails do all the selling for you! You get a complete sequence to use with your new squeeze page and lead magnet, AND you get an entire sequence to use with your new clients to help them win back their own customers

...A $197 Value!
We give you everything you need to hit the ground running helping businesses win back their past customers using our proven marketing assets and email marketing techniques. This is a not to be missed opportunity! Get this today!
Here's the only question. Do you, or do you not, want to create a massive, life-changing business selling a service that businesses want and desperately need?
If the answer is YES, then you'll want to buy Retail Riches, today.
Remember, inside the training, you'll learn...
How to help businesses leverage the data they already have in their POS systems to bring in more customers and clients
Exactly how to fulfill the sale like Steve does
Exactly how to communicate with clients, spending minimum time for maximum value
How much to charge and how to get paid.
The easiest businesses to sell to
How to take this training and use it to build a real business faster and easier than you ever thought possible
Before I Reveal The Absurdly Inexpensive Price for All of This, Let's Talk BONUSES!
It's one thing to buy a course. It's yet another to have a world-class expert (Steve) show you exactly how to take your newfound knowledge and training and build a real business out of it. In our bonus webinar, Explode Your Business, Steve's going to take you by the hand and show you even more tips, tricks, and techniques that he's been using recently in the POS marketing business. This is a NOT TO BE MISSED webinar! 

A $97 Value...
In addition to all of this, you're also going to get the following five money-making, profit spewing bonuses! You're going to need to be careful with these. Your business will grow so fast you'll have to dig holes in the backyard to store all your money in.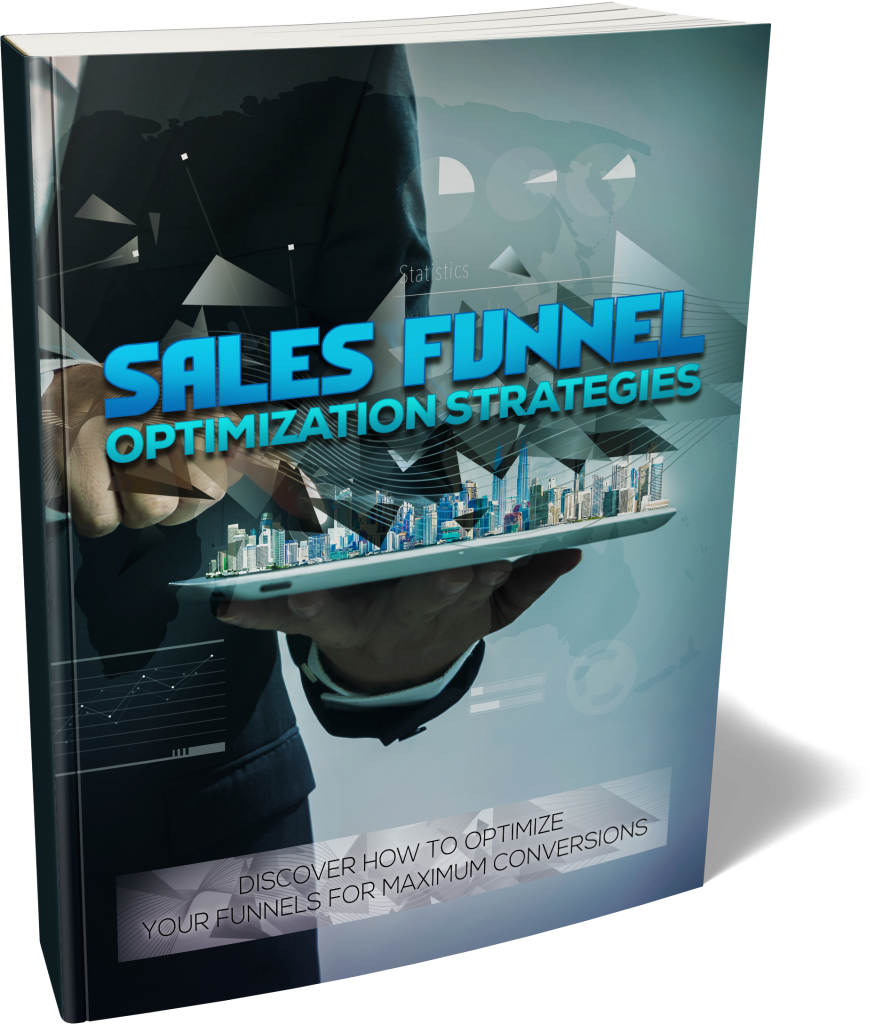 Sales Funnel Optimization Strategies
Are You Ready To Optimize Your Funnels For Maximum Conversions? It's About Time For You To Learn The Latest Sales Funnel Optimization Strategies! …

VALUE $47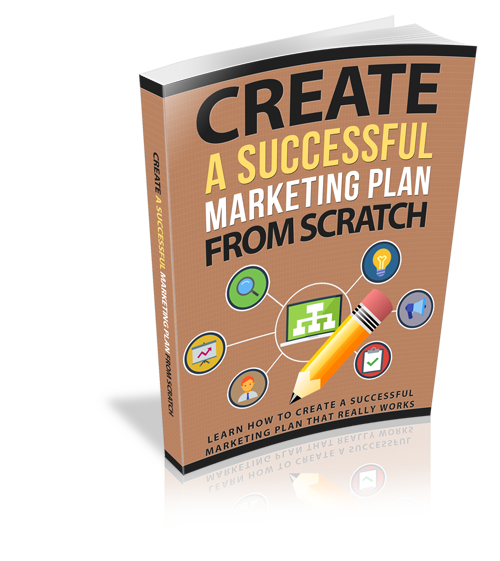 Create a Successful Marketing Plan from Scratch
Learn How to Create a Highly Effective Marketing Plan to Increase Market Share and Guide Your Business into Success! …

VALUE $47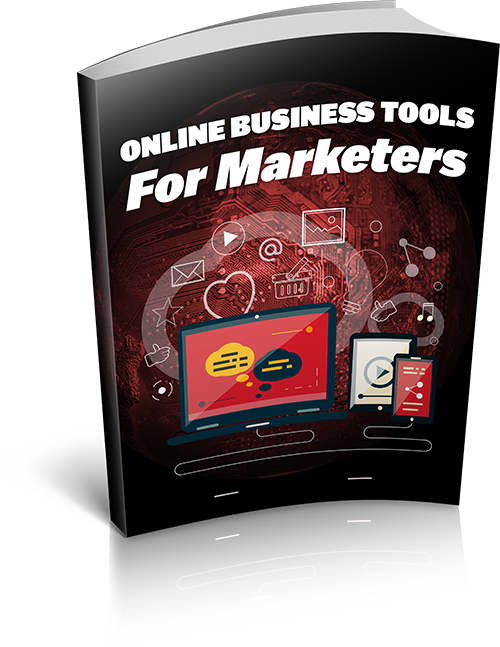 Online Business Tools for Marketers
Discover the best and most profitable online business tools for marketers! …

VALUE $47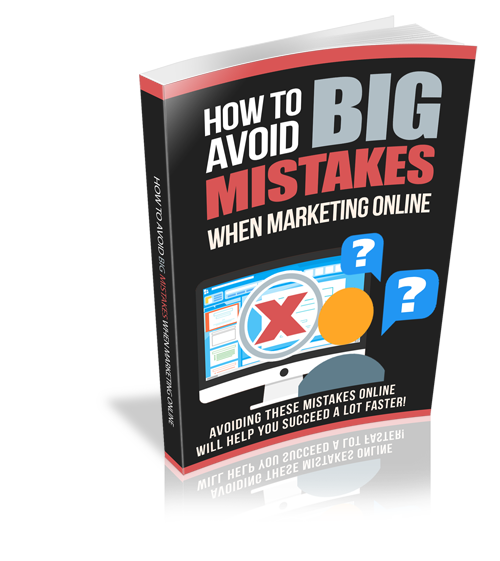 How to Avoid Big Mistakes When Marketing Online
Increase Traffic To Your Website. Ensure A Global Market For Your Product Or Service. Make Your Idea, Product Or Service A Household Name. …

VALUE $37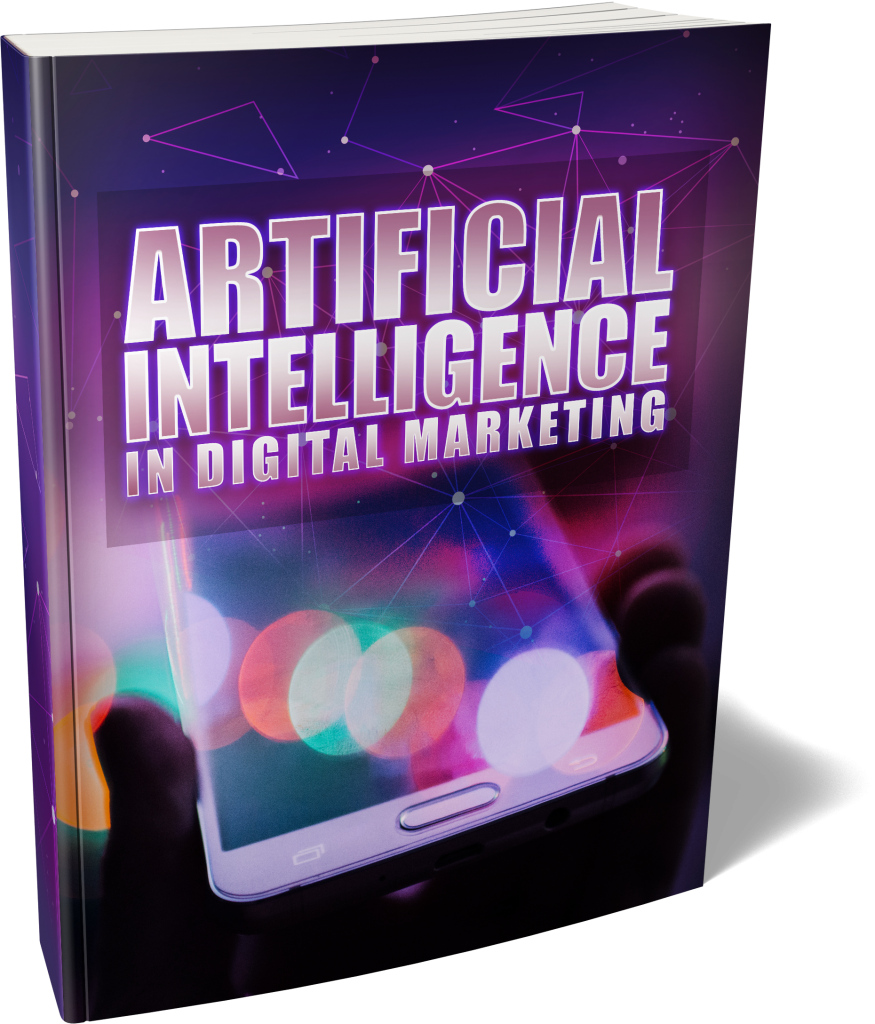 Artificial Intelligence in Digital Marketing
It's About Time For You To Learn And Be Ready For Artificial Intelligence In Digital Marketing! …

VALUE $47
That's Over $400 Worth of Money-Making Bonuses! Yours FREE Today When You Purchase Retail Riches, Today!

No one is teaching this stuff. Heck, no one but a few cutting-edge marketers like me and Steve even knows about this opportunity.
Do yourself and your business a HUGE favor and get Retail Riches today, while the price is low!

Of Course, We Have A 100% No-Hassle, No Questions, Money Back Guarantee!
I'm so completely confident that you're going to love our new training that I'm willing to give you essentially a free look at everything. Buy today, and if at any time in the next 7 days you feel like this just isn't for you, let us know in support and we'll cheerfully refund your money!
100% guaranteed! You've got nothing to lose and everything to gain!
Our new training and DFY marketing assets, Retail Riches, gives you everything you need to get in on the ground floor of one of the biggest opportunities of the past five years, helping businesses use the enormous amount of data they're already collecting with their POS (point of sale) systems. You get complete training, and all the marketing assets you need, including Steve's proven landing page, lead magnet report and follow up emails.
In Addition, Everything Has A 7-Day, No Questions Asked Guarantee. We Shoulder ALL The Risk. Not You!
You've Got Nothing To Lose and Everything To Gain!
Get Retail Riches, TODAY!
Still Can't Decide or Do You Have Questions? If So, Check Out The FAQ Below!
What is Retail Riches and why do I need this?

Retail Riches is our new training that teaches you how to land clients helping businesses use the data they're already collecting through their POS systems to make more sales.

How long should it take for me to start seeing real money?

If you follow my training and actually implement what you've learned, you'll get clients fast. (If you actually implement! If you do nothing, nothing will happen!)

Is your training just for the US?

Not at all! As a matter of fact, in certain parts of Europe, POS systems are even more prevalent than in the US. Not only that, but use of POS systems is growing at an astounding 13% annually!

What skills do I need to make this work for me?

Nothing beyond a willingness to go through the training and apply it.

I don't know anything about retail marketing.

Doesn't matter. You don't have to be a retail marketing expert, at all. What you're doing is helping businesses exploit the data in their POS systems to get their past customers buying from them, again. Our course will teach you that, and give you all the marketing assets you need to build a real business, fast.

I don't see a lot of POS systems in my area.

You soon will! POS systems usage is growing at an annual rate of 13% globally. Faster in some area. If it's not in your area now, it soon will be!

I'm brand new to local business marketing. Is this too advanced for me?

Not at all! Helping businesses with their POS data is a great way to break into the local business marketing world. You're in the right place at the right time.
PS: Retail Riches is my new training product (along with DFY marketing assets) that give you everything you need to start selling your services to businesses helping them get their past customers back in the door and make tons more profit! Our training gives you everything you need to get going. No previous experience with local marketing or retail marketing required.
PPS: Best of all, we're shouldering all the risk. If for any reason whatsoever you don't like your purchase just let us know within seven days of the date of your purchase and we'll cheerfully refund all your money!
PPPS: In addition, we've got over $400 of cutting-edge, money-making bonuses for you, including our bonus webinar, Explode Your Business, Steve's proven landing page and marketing emails, and tons of other bonuses!
PPPPS: OTOs? Yep, there are two. OTO 1 gives you everything you need to turn your Retail Riches client into a monthly income. OTO 2 is our amazing webinar-based coaching, where both Steve and I show you how to grow this business to six figures and beyond! You don't have to have either of these, but for the price, you'd be kind of crazy not to get them, if you can afford it.