LinkedIn Autopilot Income Advanced Coaching!
Did you know that most people fail at social media, offline, or local business marketing?

That's a real shame because this is one of the easiest businesses to start and grow...if you have the skills!

There's one skill that separates the winners from the losers, and it's probably NOT what you think.

It's not selling the wrong product

It's not trying to sell to the wrong niche

It's not technical skill

It's not timing, or any of that garbage.

The reason most people fail is actually very simple!

THEY DON'T KNOW HOW TO SELL! To make any of these types of businesses work, you must know how to sell. Yet, very few people do.

So, they buy product after product. They beat their heads against the wall. They get really frustrated. And, finally, most give up.

ALL BECAUSE THEY LACKED SALES SKILL!

I've been selling since I was twelve years old! I was taught selling by some of the greats! I can teach you the sales skills you need so that you can start having real success with your business.

I'd like to invite you to a unique, three-webinar series that I'm holding in July. Specifically, July 11, 18, and 25th. Each webinar at 3pm Eastern time. (Please note: the webinars have already happened, so you're getting the replays!)

On these webinars, I'm going to teach you everything you need to know to remove the fear of selling and start mastering the art of persuading people to buy from you.

This webinar event is going to be life-changing for those who take me up on it!

Imagine never fearing talking to a prospect in person or on the phone ever again!

With the sales skills you'll learn, you're going to be able to basically write yourself as big of a check as you want for the rest of your life!

So, here's what you need to do next!

Click the button below and pay! As you can see, I'm offering this at a very low price. My goal here is to help as many people as I can break free and start living the life of their dreams. Lack of sales skill is what's keeping this from you.

Let's solve that problem together!
Normally, I'd Sell This For No Less Than $297. But I'm Here to Make a Difference in Your Life. Today You Can Get This For Only...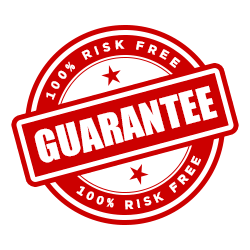 Completely guaranteed up to the start of the first webinar. Because this is a live training event, there are no refunds after the webinar starts!