Hi, I'm Lee Cole!
I've been a digital consultant for over ten years. I've also created tons of cool training products and software that help people just like you make real money in this exciting field. I've helped thousands of people learn to make real money online, even if they have no sales or technical skills at all.
I can help you!
Today, I'd like to show you my new copy and paste local marketing sales system that I discovered when I was laid up with the COVID-19 Corona Virus. I was too tired to do my normal working routine. So, I discovered a super easy, passive way of finding and landing high-ticket clients that only took me a few minutes a day.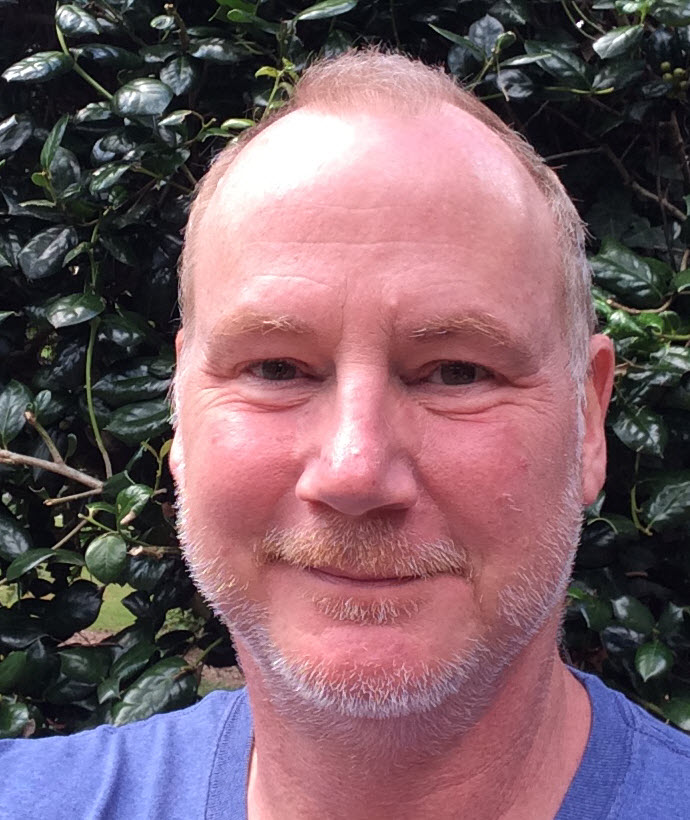 Lee Cole is without question my top recommendation for practical training on the easiest ethical ways to make a really good living online. 

Matthew Newnham

RePositionMe.com
I Got Sick With the COVID-19 Coronavirus!
In the spring of 2020, when the Corona virus hit the US, guess who got sick? Yep, me!
I was out of commission for at least six weeks, three of which I could barely get out of bed.
Yet, in only minutes a day, I was still able to build my digital marketing business, despite having the freaking plague!
If you're interested in a business you can build and run with only minimal part-time work, keep reading! I'm going to show you the powerful, simple system I discovered that worked so well, I could do it even while I was down with the virus!
Extreme Fatigue Forced Me to Change
I realized the first week I got sick that a: I was going to be sick for a long time, and b: I needed to drastically cut the amount of work I was doing to land clients.
The main thing that always took so much time for me in building my business was prospecting and selling. My prospecting process especially was a huge time and energy suck, and energy is exactly what I didn't have.
To make a long story short, I sat in bed for a couple of days and figured out a super-easy way to find and land clients. One that would take me only minutes per day. And, one that would pre-sell the client so that I didn't have to spend a ton of time speaking with them.
The first week I tried my new prospecting system, I was blown away by the results!
I landed three new clients right off the bat. And, I was just getting going, too!
Want to know what I did and how I did it?
My Passive Prospecting and Sales System
Takes Only Minutes Per Day!
The heart and soul of my new prospecting system is an 11-page report that I had written earlier, at the end of the previous year. I had designed the report to be a giveaway that someone would get after they opted into a squeeze page. The report is fundamentally a sales letter for one of my main "foot in the door" services.
That all sounds fairly normal, right? Nothing new here!
Except, I made a couple of important tweaks to my report, which I hoped would land me new clients in the current Corona virus climate.
Tweak 1: I didn't require an opt-in to get the report.
Tweak 2: I targeted specific types of businesses
Tweak 3: I had a very specific call to action in the report
Tweak 4: I used LinkedIn to give the report away, and I used a very specific messaging sequence when contacting people
Lee, this is a complete business-in-a-box. You've left no stone unturned. Nothing is left out. 

Peter Froud,

Devon, UK
My Results the First Week!
Here's what was so shocking!
80% of the people I messaged about my new report downloaded it
13% of those took the next step as outlined in the report
Over 50% of those people became new clients
(Total transparency. I got so many new clients so fast, I had to quit sending out my report for a few weeks. I was overloading myself. It was all working too well!)
I spent only minutes a day doing this, too!
Now, you might be thinking these new clients were people I was already working on, or that the 80% of people who downloaded my report already knew me.
Yes, we were connected on LinkedIn, but NO, they didn't already know me.
There's a "secret" behind why the report worked. It's completely psychological.
My report does four things that desperate business owners are looking for in the post-COVID world...
My report addresses the major issues that my target businesses all have in the post-COVID business climate
The report gives people real, in depth advice on how to get their business back on track during lockdowns and other post-COVID chaos
The report is offered free--no opt-in
The report is offered to people via LinkedIn messaging using my proven message formula
My Report Builds Massive Trust!
When you're selling anything online, trust is the huge obstacle.
By offering my report for free, without even asking for an email, I start to establish trust.
The information in my report is very valuable to people who download it.  The stuff in the report is proven and actually works!
By offering my report for free and by making the contents of the report so valuable, I establish a large amount of trust between me and the people who download it.
My Report Is A Sales Letter in Disguise
Here's where it all gets a little sneaky.
My report isn't just a report. It's actually a sales letter in disguise.
The content of the report establishes trust.
Secretly embedded in that content, though, is a "stealth" sales letter, which gets people interested in my services as a marketing consultant.
(That's how I got all these appointments and new clients. People read the report and follow the call to action to contact me about helping them. No joke! This was the easiest prospecting I've ever done!)
Introducing My New Copy & Paste Local Profit$ Webinar-Based Training!
No joke! I was flat on my back with the COVID-19 virus. Sick for close to two months. When the virus hit, a lot of my clients bailed on me. I needed more clients fast! I also needed a specific type of client. One in a business that wasn't going under. I needed clients who were willing to spend money in the post-COVID, chaotic economy. I needed to find winners, instead of wasting my time with losers. And, I had only about an hour a day of energy in me to use for work.
They say that necessity is the mother of invention.
I had been experimenting with a radical new way of prospecting at the end of 2019. A way that didn't require a lot of time. Something I could hand to a low-level outsourcer and let them do. I dusted off my experiment, tweaked it some for the post-COVID world, and set to work.
The results were astounding!
Here's Exactly What You Get When You Purchase My Webinar-Based, Group Coaching Today!
When you purchase my new webinar-based, group coaching package, you're going to get complete training on my new system, access to the exact reports I'm using right now to prospect for my own business, and unprecedented access to me! You'll get everything you need to start implementing my Copy & Past Local Profit$ system in your own business.
This is webinar-based, group coaching with unlimited access to me during the period of the class via email. The webinar dates are August 5th, 12th, and 19th. Times for all of them will be 3 PM Eastern time. Each webinar will be recorded and made available to you in our members area. All downloads that I using during the webinar will be there, too.
Here's Exactly What You're Going to Learn and Get from this Training!
My complete, copy-and-paste prospecting system that lands me more clients than I can manage in record time
What businesses you should be approaching, and which ones to avoid
Both of the reports that I've been sending out to land clients with
Exactly how to message businesses in a way that won't get immediately ignored
How to leverage the Coronavirus and make it a plus and not a minus
Exactly what you need to be selling businesses in our post-COVID world
During the course, you'll have access to me. The course will be personalized for you. We'll correspond via email
At the end out of the course, you'll not only know my complete system, you'll be able to work this system for your own business—doesn't matter what you sell, it works the same for all services!
And, much, much more!
Everything Is Completely, 100% Guaranteed!
Let me shoulder all the risk for you on this! If, for any reason, you decide you want your money back, just contact me BEFORE THE START OF THE FIRST WEBINAR, and I'll happily send you back 100% of your purchase! No questions asked.
Click on the WarriorPlus buy button below right now! You'll be taken to our secure payment processing gateway. Once you pay, you'll be registered for all three webinars automatically. Save these emails so you have the link for each webinar. All webinars will be recorded, but you're going to learn more if you're there in person!
I just want to say WOW??! YOUR PROGRAM IS THE REAL DEAL ??! I have completed only ¼ of the program and I already have a client. I can only image what will happen after I complete the program. I never had this kind of success from the innumerous programs, coaching, books, and webinars I purchased in the past. I can't believe all the value, knowledge, and content that you provide in this program for only the cost of a lunch meal. By simply implementing a few of your strategies I can already see three more clients lining up for my service. Thank you for renewing my faith in offline marketing, coaching programs that work, and most importantly providing me with a skill that will help me support my family. I can finally envision quitting my 9 to 5 job. Thanks Lee.

- Stu James